According to research from Novartis Consumer Health, who conducted a survey amongst people experiencing joint pain associated with ageing, 76% of people said they don't use exercise or weight training to manage their symptoms. It has also been revealed that 68% of people with joint pain exercise less than they previously did.
The truth is that exercise is one of the greatest ways of managing osteoarthritis pain – you just have to know how it works best with your body!
Starts at 60 community member John Falkinder is 68 and has been living with Osteoarthritis in his left knee for about 20 years. When John began to experience pain from osteoarthritis, giving up his active lifestyle wasn't an option so he has lived with a "use it or lose it" attitude ever since.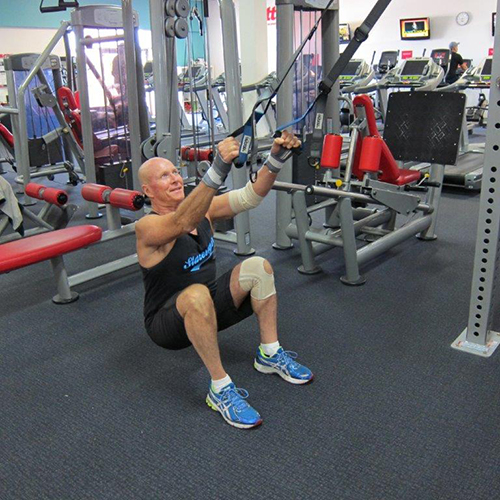 He developed his own program over four months that helped him to find a level of physical activity suited to his ability and pain management. After years of running, it wasn't the most practical exercise anymore so he switched to jogging and walking. Over time, John was able to restore movement around his knee joint by using his own exercise program including aerobic and resistance fitness.
The wealth of knowledge that John has developed in managing his own osteoarthritis through exercise is invaluable and so he's been sharing it with other over 60s! He started a website called www.steamtrainfitness.com and helps other people to enjoy ageing while staying active.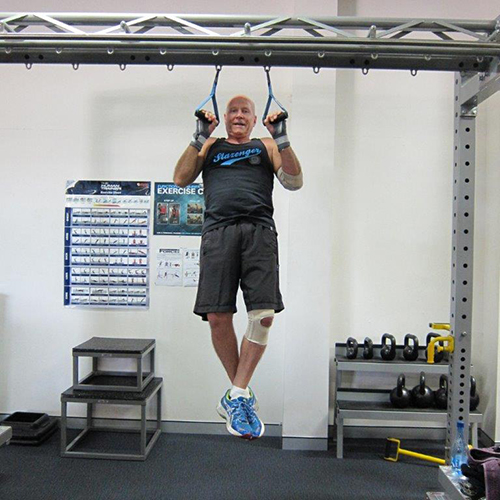 John believes that switching exercise routines every six to eight weeks helps to keep things fresh. He uses a variety of exercises including body surfing, swimming, rowing and cycling as well as walking and jogging to keep his cardio up and enjoys working out at a gym.
John is proof that osteoarthritis shouldn't mean you stop exercising. In fact, he's probably doing more exercise now; it's just a different type!
This winter, don't hibernate and instead get out there and try moving more. Choose some easy going exercises to start with and work towards more vigorous workouts.
If you haven't been active in a while, try some of the following tips to get into it again:
Walk around the neighbourhood for 30 minutes a day, a few times a week and build up frequency or distance over time
If you live near a heated pool, gentle swimming is a great way to keep moving without straining joints
Start and end your day with whole body stretches to get the muscles around joints in good shape
Use topical cream to manage pain before or after exercising
Take warm showers after exercising to relax the muscles and ice any joints that may be sore
Do it with a friend – it always makes it more enjoyable!
So tell us, do you exercise regularly? Have you used it to manage your joint pain? What has your experience been?