"I hadn't really given it much thought until recently," she explained to Starts at 60. "People definitely think it's only an older person's issue, and it's not. You get to a certain age and you start to find yourself going, 'Oh what? Sorry?'"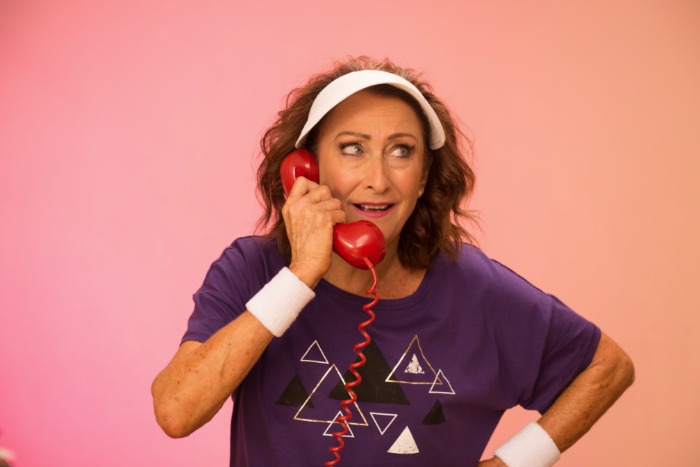 Janette Thorburn, an Audiologist at Australian Hearing, explained to Starts at 60 that people are often in denial about their hearing health. She said things such as hearing aids tend to put people off getting their hearing tested, even when they start to notice problems.
"As an audiologist, it's one of the biggest problems we face," she said. "Hearing loss actually creeps up on you very slowly. In the initial stages, people think, 'well, it must be the other person speaking. They don't speak clearly, they mumble'. It's a bit of a natural thing for us to do a bit of blaming of everyone else until you start realising, 'oh, it really is me'."
Lynne, who recently turned 65, acknowledged that hearing health is often disregarded by older Australians, noting other health concerns, such as eye problems, are taken more seriously.
"All the young, groovy kids at work all wear their glasses, but when it comes to hearing and getting that checked and having hearing aids if we need them, then we're all kind of like, 'well, that pinpoints me as an oldie'. But obviously it doesn't."
She noted that she knew people within the entertainment industry who were deaf and used hearing aids, but said technology had come so far that others didn't even realise they were wearing one.
"It's not the old days, we haven't got a big horn hanging out of our ears so we can hear people," she said. "The actual hearing aids today are tiny little things that sit in your ears."
It's something Thorburn has also noticed working as an audiologist. "Technology available today is amazing and tiny, and doesn't have to be expensive, so you can really get a good solution quite easily," she added.
And, despite myths or misconceptions about testing, hearing screenings are quick, free and easy.
"It probably takes five minutes and basically they'd have some headphones placed on their head, and they tell us if they hear these sounds or not," Thorburn explained. "There are screening locations, particularly during this week, that we're organising. Over 500 places around Australia, so a great opportunity to get it checked."
She added that people could book an appointment with their audiologist at any time during the year and and tests were usually free of charge.
Similar to other health checks for diabetes and blood pressure, Thorburn says people should get their hearing tested every second year, especially if it is impacting their life.
"It's a good idea to do these things early," she warned. "Don't wait seven years. Don't wait five years. The fact is, you start missing out on a lot and you don't want to do that."
For Lynne, she said that her life hasn't slowed down as she's gotten older.
"I exercise regularly, I eat well, I enjoy the odd drink. I certainly don't like a monastic life. I look after myself, I look after my skin. I drink lots of water. I do all those things that you should do. I don't know what my physical age is, but I'm willing to bet you it's not 65."
She compared health in older age to a working watch. "What I would say to people is it's like a watch. You have to look after it, get the bits cleaned, make sure it's working properly in all aspects, but live your life."
To book an appointment to get your hearing tested, head to hearinghelp.com.au or call 1800 740 301.
What do you think? When was the last time you had a hearing test?