You've probably done this, but how successful were you?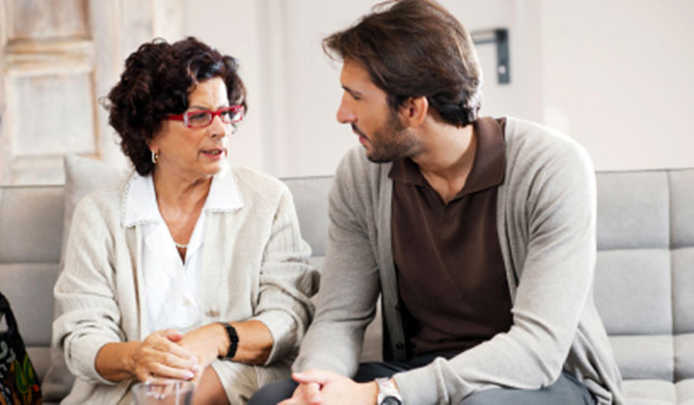 I recently heard the news that my nephew, now 25, had just broken up with his girlfriend after five long years. Sadly, it was not mutual and she decided it was time to move on. My sister's boys have all had a consistent string of relationship troubles and I can't help but wonder does it stem to the way they were brought up?
I am the mother of two boys, both of whom I am proud to say are happily married and one has children. They went through all of the usual stages of manhood before settling down but they've always been considered quite a catch. They aren't the most attractive men in the world, they aren't the most skilled, but they are great guys with the life skills that have become less commonplace than they previously were. My sister on the other hand indulged her boys a lot and they weren't expected to do much around the house. This has got me thinking – how do we raise our sons to become good men?
It's something that most of us have done in the Starts at 60 community, so I'm curious to hear your own stories. Below are the things that I made sure to teach my sons and I really do believe that it's helped a lot throughout their life…
How to do laundry
Ad. Article continues below.
This is one of the most important ones. Laundry isn't anyone's favourite activity but a well-ironed shirt and stain free pants can get you anywhere in life. From a young age the boys were expected to participate in household chores – we didn't even offer pocket money! I might have been a mean mum but it's paid off in the long run. They can both use a washing machine, know where to put the softener, can iron and even fold fitted sheets.
How to cook
This is the best one because it can impress other people. Dinnertime was a family affair in my household and we all participated. Whether it was chopping, stirring, completely cooking or creating something new (sometimes this was great, others we went very hungry) we all participated so the boys learnt to cook independently from a young age.
Ad. Article continues below.
How to use "old school" manners properly
Pulling out a chair for a lady, standing when she enters a room, walking on the road side, clearing the table, calling people by name and using proper language all sound what the boys called "old school" however I think it's helped them to be quite successful. They were always well known for being polite, well mannered and trusted!
How to public speak
The boys participated in a debating team throughout their high schooling. This seems like a silly extra curricular activity but it gave them skills that have always helped them. They've learnt confidence and smart thinking – two things that we don't see enough of in the world!
Ad. Article continues below.
How to play a sport and understand teamwork
The boys both were members of sporting teams from a young age. They weren't superstars by any means but they loved it for the mateship. They learn responsibility, team work, consideration for others and what it means to help someone out which are increasingly less frequent qualities around today.
I'm not sharing this to talk my boys up (although I do think they're pretty great!). I believe that these are the skills that raised my boys to be real gentleman and I'm proud of them. They didn't always like me for pushing them to learn new things and do the right thing, but it has paid off in the long run.
How have you trained your sons to be good men? What is the one piece of advice you'd share to others?