"You're too old, I don't want to be seen with you in public"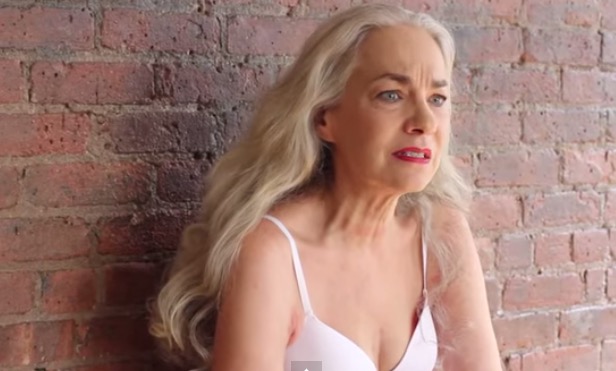 Can you believe that this beautiful face of the American Apparel underwear campaign has been told by her own boyfriend as she neared sixty "You're too old, I don't want to be seen with you in public".
Jacky O'Shaughnessy is a 62 year old actress and model who has learned over the years to be comfortable in her own skin.  But only just, and this interview with her will open up your heart.  She's seen psychologists and counsellors to validate how she feels about herself and how it reflected in her life and her career.
This video will impress and inspire you that life can change gears in an instance, and that what happens in your past can change, and you can step forward into new times.
When are you going to be ok with a body that is a little bigger than you had liked or not the way you thought they should be?  All that time wasted caring about things that don't matter… She tells of fifty years carrying the emotional worries about little things.  Do you feel the same way?
When do you feel most vulnerable… ?
Ad. Article continues below.
When do you feel the most beautiful…?
If you could change a few things right now… would you?
This video should start a real open conversation about how you really feel about getting older.  About your body, about your own expectations, and about you…