You're either going to love these... or hate them!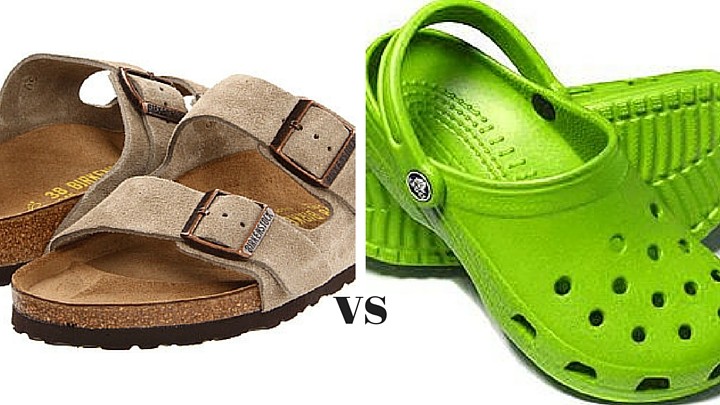 It's not often that something catches our eye on the catwalk but bear with us because what we're about to reveal could well change your life…
Have you ever struggled to decide whether Birkenstocks or Crocs are more suitable for the conditions under foot?
Have you ever craved that cloggy simplicity but needed the comfort of the deep German sandal?
Perhaps you've been looking for more support but didn't dare wear your Birkies in the wet because of the way that buckle rusts?
If any of this sounds familiar, then what we're about to show you could seriously have you running to your wallet to dig out a credit card.
Ad. Article continues below.
This new footwear has been described as the "love child of Birkenstocks and Crocs" and has been designed by Hunter, makers of the one gentrified now trendy (and outrageously expensive) wellington boots worn by supermodels at muddy festivals.
Here it is:
The new shoe appeared debut in the Hunter spring/summer 2016 collection at London Fashion Week on a muddied catwalk (seriously).
Ad. Article continues below.
According to Mashable, the brand new clog is made of PVA and EVA, making it similar to rubber but tougher and more rugged.
Hunters gardener clogs, which are less Croc-y retail for £45 ($97).
Bette Midler caused a stir earlier this year when she admitted to loving the Crocs and socks combination.
Tell us, would you go there? Does this sound like the shoe for you or would you run a mile? And, most importantly…. socks or not socks?
While these shoes are for real, please note that this post is a bit of fun!