Your say: Should public housing tenants pay a bond?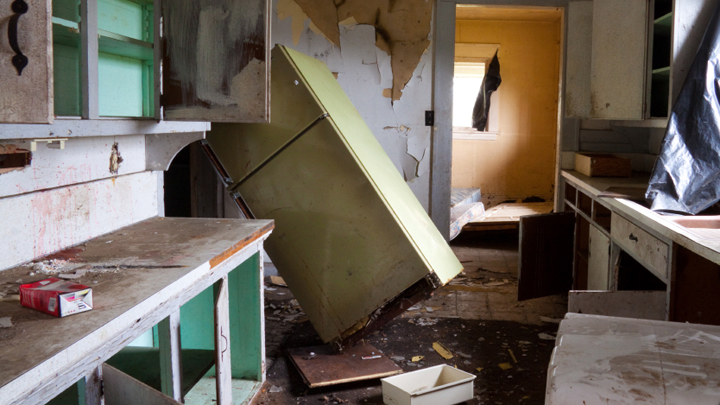 Without a home and nowhere to go, there are many who receive government housing every year and yet there are alarming statistics to show that the costs of repairing damaged public housing has gone through the roof.
Just why are these people biting the hand that feeds? And what is it costing the taxpayer?
According the Daily Mail Australia, the cost of maintenance and repairs to damaged public housing is nearing $13 million a year in NSW alone, and now the State Government has had enough: it's planning to make tenants pay a bond before they move in.
Community Services Minister Brad Hazzard hoped the $12 million annual maintenance bill would be reduced if the plan was actioned to make public housing tenants pay a bond. Currently, in most states, you do not have to provide a bond to live in government-funded housing.
The Daily Telegraph spoke to Mr Hazzard and he said, "The community housing sector long ago decided that a bond — the same way that you have in the private market — is necessary. It reinforces the message that if you do something bad to this property that you don't own, you will lose some money to fix it.
Ad. Article continues below.
"It is a clear warning. That doesn't happen in public housing. I am looking very closely now into why that hasn't been implemented.
"I was shocked to hear that message when I was with frontline workers. Unless there is some very substantive arguments that I've missed so far, I think as a principle it should be there".
Distressing photos of kitchens and living spaces covered in litter with holes in walls and waste strewn from room to room show just how filthy and unkempt some Housing Commission properties are.
Mr Hazzard told The Telegraph that the bond (which could be paid in instalments) would help pay for the millions of damage to public housing properties, the majority of which is wilful destruction by tenants.
"They may not have the money to pay it in one hit, that's understandable, but they should be paying it in the first six months or 12 months, a small amount each week, so there is a reasonable bond there, so they know if they don't look after that house, they are not going to stay", he said.
Ad. Article continues below.
Reports show that former minister Pru Goward flagged a plan to force "high-risk" tenants to pay a bond, however it was never implemented. Shockingly, in the past three years there has been a 75 per cent increase in the amount of wilful damage by public housing tenants…and taxpayers are footing the bill.
Speaking to Daily Mail Australia, Mr Hazzard added that he did not know why public housing tenants had never been made to pay a bond similar to that paid by private renters.
"I'd like to see at least a reasonable portion of that money saved and put into more public housing. We have very long public housing tenancy waiting lists", he said.
There would be exceptions in certain circumstances but the aim was to make tenants more aware that it was their money that would be used to foot the bill if they damaged the property.
So we want to know: what do you think? Should every public housing tenant in Australia be forced to pay a rental bond? Or do you think that they are a product of their circumstances and need to be understood?