Your say: Is eating out cheaper?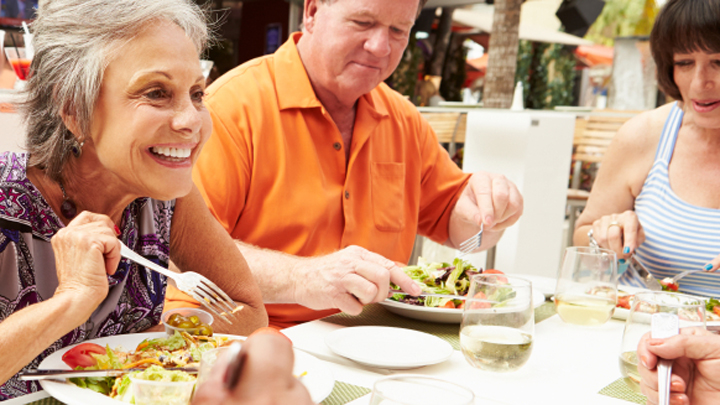 Research has found more than half of us believe it costs less to get a take-away meal than to buy groceries and cook at home. The survey, which was conducted by home-delivery company MenuLog.com.au, raises the question: is fresh food too dear?
In response to the survey, Brisbane Times compared the cost of fast-food options to cooking from scratch and found many meals came up lacking. To replicate a Subway six-inch ham sandwich ($5.95) you would need to spend $7.50. For a healthier choice, a large SumoSalad ($11) will cost a massive $6 more if you choose to make it at home using ingredients from the supermarket. For a bowl of teriyaki noodles, expect to pay $1 extra to prepare at home.
When the kids have left home and you're cooking for just one or two people, does it make sense to buy take-away rather than cook a whole meal? And do you find it's sometimes cheaper to eat out?
Let's take a look at the classic Sunday roast. We totted up the cost of shopping at Woolies to make a basic roast dinner and here's the best we could do:
900-gram beef roast, topside: $13.49*
Half a kilo of golden delight potatoes: $1.49
Half a kilo of carrots: $1.24
Woolworths select frozen baby peas 500g: 1.90
Total: $18.12
Ad. Article continues below.
The price of our roast obviously doesn't include the cost of oil, seasoning and gravy, or factor in the gas or electricity used, however it does assume leftovers for sandwiches.
Meanwhile, at the Goodna Services Club on the outskirts of Brisbane, you can get a seniors-price roast any day of the week for just $9.90.
Which would you choose?
We'd love to know how you manage your food budget and whether, occasionally, you find it cheaper to eat out or order take-away. And does your local cafe or club offer a great deal? Be sure to share the details!