Your internet and phone could be cut-off from Monday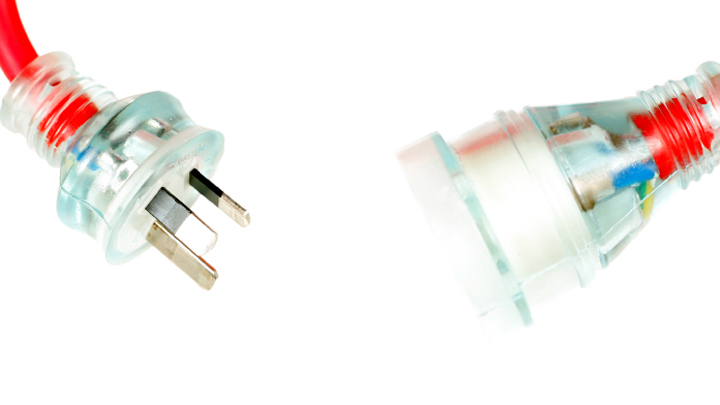 As many would know, the NBN – National Broadband Network – is being rolled out across Australia so everyone can have access to high speed internet. The NBN fibre optic cable is replacing the Telstra copper wiring and more and more houses are making the switch to the new network. But could you be about to be cut off and not realise?
On Monday, there will be several suburbs across Australia that will be disconnected from the Telstra copper network, meaning all residents affected need to switch immediately to the NBN or you will have no internet or phone. It may also affect emergency and medical systems in your home.
Much like the roll out of digital TV and the subsequent cancelling of analog, some in the community who didn't realise could be left behind, though NBNco have said they have door knocked and sent letters around suburbs to inform residents of the impending changes.
On Friday, around 2150 premises in Redbank Plains and 1300 in Zillmere, QLD, were changed to the NBN and the NBNco are urging remaining residents and businesses to place their order with their internet service provider so they can keep their phone and internet running.
Construction has will begin in 48 WA suburbs and towns by mid 2016, including areas of Cannington, Doubleview, Kelmscott, Rockingham, Dunsborough, Bunbury, Busselton and Armadale.
Ad. Article continues below.
NBN services have now become available in Blacktown, Homebush, Lidcombe, Riverstone and Windsor, from March 20.
There's no rhythm or method to what suburb goes next, but the NBN will connect to other suburbs with the service and go from there.
NBN spokesperson Peter Gurney said this about the transition:
"These homes and businesses will join more than 100,000 premises nationwide to make the transition to the NBN since the beginning of 2015 – the largest number to make the switch to date.
"The move to the NBN is not automatic. The remaining residents and businesses in the area need to place an order to move their landline phone and internet services over to the NBN if they wish to continue using them. They have a choice whether to switch across or to make do with mobile solutions.
Ad. Article continues below.
"We are committed to ensuring no one gets left behind and are particularly urging people with special equipment including EFTPOS terminals, and medical and security alarms which operate using a landline phone connection to contact their preferred phone company and internet service provider immediately".
You can find out whether you are eligible to connect to the NBN as well as more information about the areas scheduled to complete the transition to the NBN here.
Tell us today, do you have the NBN in your suburb? What's it like?