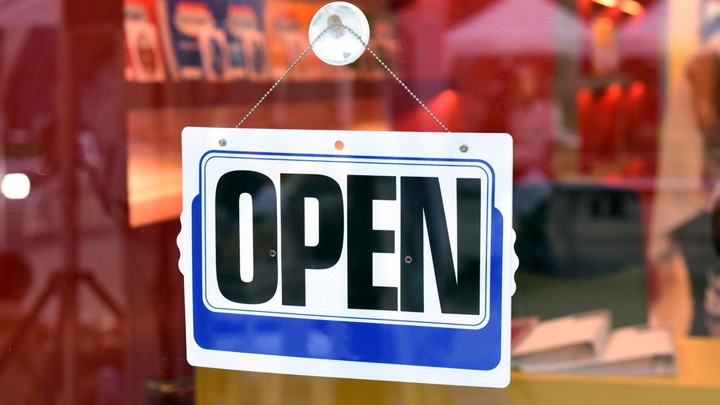 Once the dawn service is over, many of us head back to bed before we begin a day with our family, or at the RSL with friends to recall stories and anecdotes of our brave fathers, mothers, brothers, sisters, uncles, sons and daughters.
And some of us need to go to the shops to grab a few things as well, but it can be hard to establish what is open and what isn't. So we've done the hard work for you and found out what is and isn't open across the country today.
QUEENSLAND
According to Business QLD, the trading hours for the state are as follows:
Independent retail shops must remain closed until 1pm on Anzac Day, except if they are a predominantly food and/or grocery store, which can trade unrestricted, though most Coles, Woolworths and Aldi stores are closed today.
Offices in Queensland are required to close on Anzac Day
Racing venues (horses or greyhounds); TAB; real estate offices, which may open only for the purpose of rental transactions and must not sell real estate.
Cinemas, amusement parks and sporting events are not permitted to open until 1.30pm.
Alcohol cannot be served between 10am to 1pm on Anzac Day (25 April) unless with a meal.
The sale of take away liquor is not permitted prior to 1pm on Anzac Day.
No gaming is permitted between midnight and 1pm on 25 April. After 1pm normal trading hours will apply.
NSW
Today most shops must remain closed until at least 1pm as it is considered a restricted trading day. There are a number of exemptions, thankfully – you can visit independent stores, petrol stations, pharmacies, cafes and restaurants.
Pubs are allowed to open during the morning, and sell takeaway alcohol however liquor stores must remain shut until 1pm.
VICTORIA
According to the Anzac Centenary Victoria website, there are a number of restrictions on trading today.
Only exempt shops are permitted to open:
chemists
petrol shops
restaurants
cafes
takeaway outlets
service providers
hire outlets (including video stores)
cinemas from 1pm
As for alcohol, most premises must remain closed until 12pm however RSLs can serve it prior.
ACT
Anzac Day is considered a normal day of trade however many businesses choose to follow the tradition in other states of not trading before 1pm.
SOUTH AUSTRALIA
According to Safe Work SA, non-exempt shops in the Central Business District (CBD) Tourist Precinct, excluding motor vehicle and boat dealers, can trade from 12 noon until 5 pm on Anzac Day.
All shops that specialise in the retail sale of hardware and building materials, furniture, floor covering and motor vehicle spare parts and accessories within the Greater Adelaide Shopping District can resume trading after 12 noon on Anzac Day.
Exempt shops (i.e. smaller shops, certain specialty stores and all shops that are not within a Shopping District) are also requested to remain closed until 12 noon as a mark of respect for Anzac Day commemorations.
Supermarkets are only allowed to open from midday if they are in the CBD or the seaside suburb of Glenelg otherwise in the suburbs they'll be shut. Regional towns can open from 12pm.
WESTERN AUSTRALIA
Retailers in the Perth metropolitan area cannot trade on Anzac Day, with the exemption of small shops and 'special retail shops' which can trade between 6am and 11.30pm. These include pharmacies, garden nurseries, hardware businesses, newsagencies, boating shops, shops at sporting venues, and international standard hotels, says InsideRetail.
NORTHERN TERRITORY
Anzac Day is considered a normal day of trade in the Northern Territory, although businesses many opt to remain closed before 1pm as a sign of respect.
TASMANIA
In Tasmania, Work Safe says it is an offence to open a shop before 12.30pm on Anzac Day however the trading restrictions do not apply to the following shops:
pharmacies
newsagencies
shops that are not part of a shopping centre, plaza or mall and where the number of employees that worked in the shop on any day in the preceding March did not exceed 10 and
shops or classes of shops that the Minister declares, by order, may be kept open.
For trading hours of your local supermarket, visit the websites here:
Tell us: What is your plan for today?
Comments