Your free-range eggs aren't so free range – here's what you need to know...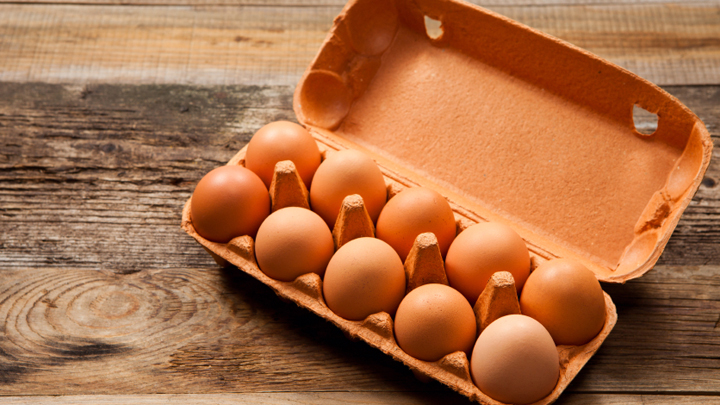 When you go to the supermarket, which eggs do you choose? For a long time now we've been convinced by marketing teams all over Australia that all eggs are free-range, organic, certified and healthy. But that's not exactly true, because when you look at it, free range is not all it seems to be.
The free-range egg business is booming. It has 39 per cent of the egg market in dollar terms, with free range having the most growth in the egg industry in 2011, according to Retail World Grocery Guide 2012. But there's a problem with Australian eggs because there are so many standards and certifications and none are nationally recognised as being the precedent.
By RSPCA standards, free range eggs are classified as no more than seven birds per square metre of usable area for indoor floor systems, nine birds per square metre of usable area for indoor tiered systems and a maximum of 1,500 birds per hectare for outdoor areas.
But, this is different to other standards.
According to Free Range Egg and Poultry the standards are:
Ad. Article continues below.
10 birds per square metre up to 1000 birds
09 birds per square metre up to 2000 birds
08 birds per square metre up to 3000 birds
07 birds per square metre up to 4000 birds
06 birds per square metre over 4000 birds
Evidently, there's a significant difference between the two standards.
Then the other issue is most egg brands have an incredibly blended range and they'll push the certified free range eggs as their main brand, while selling cage eggs underneath for cheaper prices.
For example, one brand of Australian eggs is SunnyQueen and we took a look at the range of eggs they sell at Woolworths and the retail prices:
12 x barn laid, cage free eggs (600g) – $4.99
12 x cage eggs (600g) – $4.70
12 x cage eggs, jumbo size (860g) – $5.30
10 x organic, free range (550g) – $7.99
12 x free range eggs (600g) – $6.10
Ad. Article continues below.
There's a massive difference in the pricing of these eggs and if you walk into the egg section of the supermarket, you're likely to see a lot of branding around "free range" and "organic" so you'll associate the brand with healthy and fair eggs but they won't necessarily only be operating with free range, ethical practices. SunnyQueen typically is in the green and has appropriate labelling and certification for their products – you can read about them by clicking here. But no every brand is the same. Luckily, there is something that several brands are now doing to connect consumers with the farms and show them exactly what is going on and it is called ChookCam!
ChookCam is a live cam set up on the chook farms that allows you to watch exactly what the chooks are up to all day, every day!
To see the SunnyQueen chook tracker, click here.
To see the EcoEggs chook cam, click here.
So are your eggs really free range? There's no way to know unless you research and look at everything – the price, the accreditations, the certifications and the chook cams.
Tell us, what eggs do you buy? Do you look for free range or is it too expensive? Have you used the chook tracker? Share your thoughts in the comments below…