Your favourite social media platform gives you the power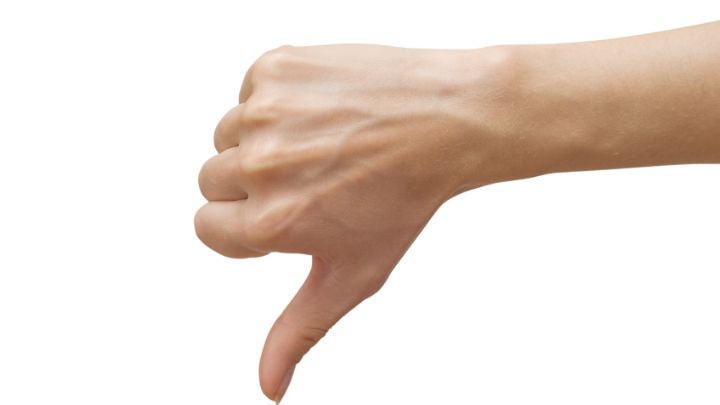 It's official, there will soon be a new feature on Facebook – one that will allow you to express yourself better, commiserate with friends and show your disapproval of someone's comments.
After years of speculation and requests from it's squillions of members, Facebook is adding a "dislike" button to accompany the "like" button we all use, and abuse.
Why did it take so long?
For one, it flies in the face of Facebook's mission to remain consistently upbeat and positive. You may remember a thumbs down icon from many moons ago, but this disappeared when the "like" button came in.
The assumption is that Facebook wanted to avoid feeding negativity – on other social platforms, notable, Reddit, users are able to vote against a post, which can be hurtful to the person at the other end of the comment.
Ad. Article continues below.
"That isn't what we're here to build in the world," said Facebook CEO Mark Zuckerberg.
However, he confirmed the social network will add a "dislike" to sit alongside the iconic "like" button last night.
"People have asked about the dislike button for many years. Today is a special day because today is the day I can say we're working on it and shipping it," he said.
"What [people] really want is the ability to express empathy. Not every moment is a good moment."
The CEO recognises that the power he i giving people has the potential to cause harm.
Ad. Article continues below.
"We need to figure out the right way to do it so it ends up being a force for good, not a force for bad," he said. "Everyone feels like they can just push the Like button, and that's an important way to sympathise or empathise with someone. But there are times when you may want the simplicity of a one-click response but a "like" doesn't feel appropriate."
Think how you feel when you score a swag of "likes" on a picture or comment, then imagine how you'd feel it the reaction was the opposite – with a miserable collection of dislikes.
Tell us: do you think a "dislike" button is a good idea on Facebook? Will you use it?