Your favourite Australian Authors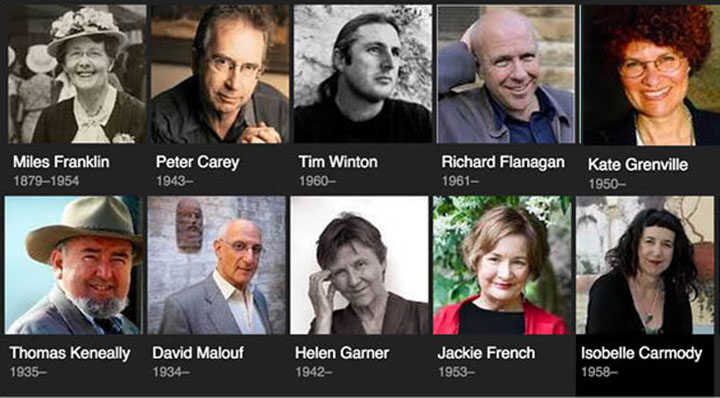 This week we're kicking off a whole new level of book discussion on Starts at 60, and in doing so we wanted to start out by understanding which Australian authors are your favourites.  We'll be emailing book lovers every fortnight more insight into books (you can sign up by completing the simple opt-in form at the bottom of the page or clicking here).  And within our book club you'll find there will be more community reviews, more articles about books of all kinds, and a whole lot more book discussion, for those who love to read.  We want you to be able to hear what other over 60s are reading, and what they love (and perhaps what they don't love too).  So every week we're going to ask you to talk about books a little more… as we know so many of you are in fact quietly, passionate readers.
To get things started we took a stroll through the Internet to see which Australian authors drive the most web-chatter and now we want you to join in.  Which are the books you think are the must-read Australian novels and which authors are your favourites?  Tell us in the comments below and we'll get a bit of a poll going to settle out which are the ones you most love.
And don't forget to fill out the form to join our bookclub.  There will be plenty of book giveaways, competitions and events to come for those who love to read.
Ad. Article continues below.


Ad. Article continues below.

[polldaddy poll=8902545]
Sign up for our Bookclub emailer below to receive regular book-centric discussions and articles in your inbox, fortnightly, and deals, events and discounts that only book lovers will appreciate.