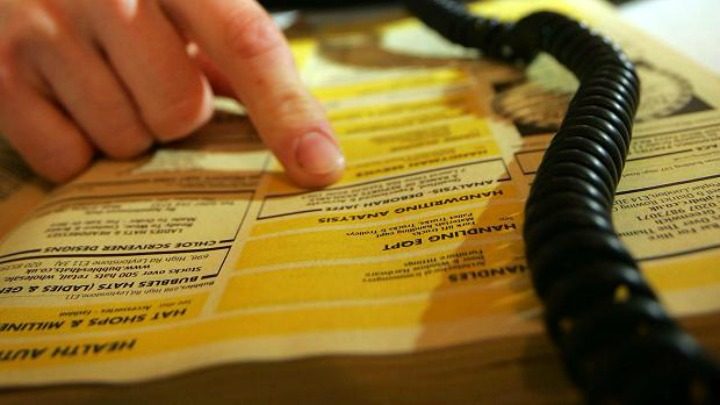 Remember when you used to 'let your fingers do the walking' through the phone directory that was delivered to your door? With the evolution of the internet there is very little you can't find through a simple search these days, but despite this Sensis — the company that prints the Yellow and White Pages directories — insists you'll still get your copy.
The once-mighty directories continue to be dropped on doorsteps and front lawns around Australia and Sensis says that even though our fingers are walking towards Google the books will be delivered for at least another decade. Especially while there is still demand for the product, and while it continues to generate some lucrative ad revenue.
"There's still quite a strong audience," group manager of distribution Stephen Harvey told Fairfax Media.
"It's probably stronger in regional centres and towns than cities but there's a solid audience across the country of people that still like to use printed directories."
As with all things modern technology, Starts at 60 found a number of disgruntled phone book recipients on Twitter.
Asked my 11 yo what she was doing as she thumbed through a phone book. "Trying to figure out what this is." #obsolete #straighttorecycling

— Jo Phillips (@JoOutLoud) April 29, 2016
I threw these in the recycling bin earlier this week, and more were dumped at our door today @Whitepages_au pic.twitter.com/3PNW2Yy1X7

— Wade Roberts (@incorrect) April 22, 2016
What is this mystical tome? A printed phone book? Bet some kids have never even seen one before! LOL #WhitePages pic.twitter.com/Ij9PgA3L0X

— Samantha Amjadali (@sam_amjadali) April 14, 2016
Research has found that in metropolitan cities around 50 per cent of people still used the hard copies, and just like Harvey says that audience is much stronger in regional centres.
But before you voice your concern about the impact all this seemingly wasted printing is having on the environment, Sensis confirms that more than 96 per cent of the paper in the directories is made up of recycled material.
Do you still use the hard copy Yellow and White Pages? Is printing of the directory a huge waste?
Comments