You won't believe what this young man did to this senior man's house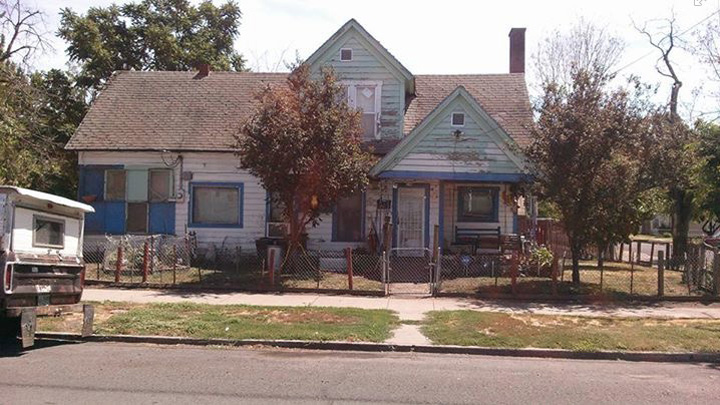 An old man was sitting on his verandah when a bunch of youths walked past and made fun of his house… but what happened next will restore your faith in the younger generation.
A 35-year-old track inspector happened to be working across the street just as two teens said the old man's house was ugly and should be burnt down.
Josh Cyganik heard the comments and so did 75-year-old Leonard Bullock, the owner of the house.
Cyganik often saw the man on his verandah but had not spoken to him before. He noticed that Bullock had his head down and was hurt by the teenagers' comments so he talked to a local hardware company. He wanted to see if they would donate paint for the man and then he went back and asked if he could paint Bullock's house.
"I was brought up to treat people with respect, respect your elders," Cyganik told BuzzFeed News. "He didn't deserve that. I had to do something".
Ad. Article continues below.
"[Bullock] was speechless," Cyganik said.
He planned to have friends and coworkers help him paint the house, and his Facebook post calling for volunteers was shared more than 6,000 times.
It's no surprise then that over 100 volunteers, most strangers, showed up to assist.
"There's nothing stronger than the heart of a volunteer," Cyganik said.
Mr Bullock was thrilled with the results. "Every time I see him, I wave to him still. He just smiles from ear to ear.
Ad. Article continues below.
He gave advice to anyone who wanted to help someone out: "Don't be afraid to go out there and help them. Don't be afraid to take the first step".
Tell us, has a young person ever done something impossibly kind for you? 
Ad. Article continues below.