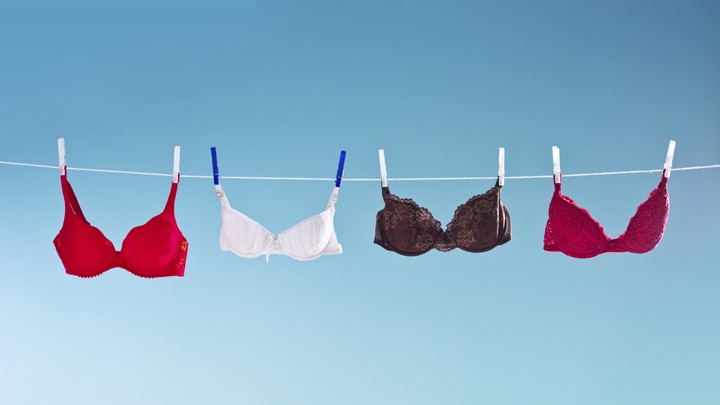 Washing bras is one of many frustrating things about being a woman. In the washing machine they get tangled, the wire bends, they lose their shape and the putting them in the dryer pretty much destroys them!
Hand washing might sound like a lot of effort but we have found an easy way to do it that will make those bras go the distance.
You will need:
bras
washing detergent
clean sink or a clean bucket
warm water
salad spinner
Simply fill your sink or bucket with warm water and add a teaspoon or two of detergent. Put your bra into the water and leave to soak for 10-15 minutes. Swirl your bra around in the water and then press the water out of them gently. Get rid of the old water and fill your sink or bucket with clean cold water and rinse the bra out completely. Now a clever tip for drying them is to use a salad spinner! Place one bra at a time in the salad spinner and spin well. Once you have removed as much water as possible hang your bra out on the line to completely dry.
Extra tip: don't hang your bras by the straps – this will stretch them!
Comments