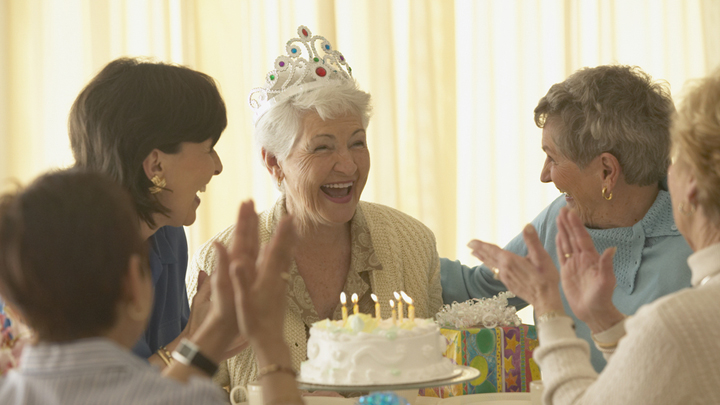 Your 60th birthday will be your first starring role. Depending on how you've played the romantic cards, there will be major wedding anniversaries – ruby fortieth, golden fiftieth and diamond sixtieth. More milestone birthdays – 70, 80, 90 and we are told to expect our one 100th. I wonder who will send the royal greeting? How ever the milestones are celebrated, you will be the centre of attention; all eyes will be upon you, so rise to the occasion and sparkle.
When the date of the celebration is announced, your first dilemma will be what to wear. If it is a formal or semi-formal function do try to give the black pants and top a holiday – especially if there is music and dancing. How romantic a dress looks as you twirl on the dance floor.
Colour
Choose a bold colour if you dare, but within the spectrum that suits you.
Ruby red, orange and yellows for dark eyed brunettes.
Sapphire blue, azure and pinks for fair girls.
Purple amethyst, mauve and lavender suit all colourings.
Of course, the current rage – emerald green – now considered to be new black and truly awe inspiring on anybody.
There will be plenty of happy smiles to greet you when you wear a bold colour.
If you'd feel more comfortable in black; do it but make a statement using jewellery. Go for something showy that will be a conversation piece. There is nothing better than black to show off fabulous jewellery. At present, my favourite way to add a buzz to neutrals is to wear floral shoes. I know I am repeating myself, but the look is so unexpectedly stunning, it's worth repeating.
Jewellery
Sparkling jewellery goes hand-in-hand with being the star of the show, particularly sparkly earrings to light up and enhance the face. Think crystals, diamonds, cubic zirconias – anything faceted which will catch the light. Don't be too "matchy-matchy", but try not to let an elaborate necklace compete with elaborate earrings. The brooch is very fashionable at the moment and you may have something stunning already in your collection – a large cameo, a noticeable diamante piece, an antique or vintage brooch. Perhaps buy something unusual and contemporary. If you have received significant jewellery as a present, you must wear it and do your best to work other pieces from your collection around it. My husband and I celebrated our golden wedding anniversary last week and his gift to me was the most exquisite pearl, diamond and gold craftsman-made ring. Everybody who has read my recently published book will know that pearls are my favourite gem so it was no trouble to add pieces from my collection and create harmony.
Shoes
Right now it is fashionable to wear flats everywhere and this suits mature-age ladies who may find high heels uncomfortable. There are plenty of snazzy styles out there for party wear. Embellished is good.
Remember:
A platform sole is comfy and will add an inch or two in height.
A medium wedge is more comfy than a medium high heel.
Give careful thought to your shoe choice and consider the form of the celebration.
Will it be a sit-down dinner? High heels.
A buffet or cocktail party where you will need to mingle? Flats.
A barbecue or patio party will also suit flats.
Will grandchildren be present and wanting your attention? I'd choose a wedge.
Make-up
If it's going to be a big bash, have a professional make-up and you will feel like a million dollar movie star.
If you are more understated.
Carefully conceal blemishes.
Apply pale pressed powder as an eyeshadow and work into the dark inner eye area.
Emphasise the brows.
Two coats of mascara and a little eyeliner.
A bright lip stain overlaid with lip plumper and gloss.
Finish with a make-up setting spray – this make-up may have to look immaculate for a long time.
Hair
Naturally, you will have a professional blow wave. Why not surprise your guests with a different style? Discuss the idea with your hairdresser.
Consider something upswept and secured with a jewelled clip.
Curl your straight locks.
Add a hair fall and stun the party with instant long hair.
Make sure that you are up-to-date with your regrowth tint.
If you have white or grey hair, use an enhancing rinse to give a pearly glow.
Entering with a dramatically different hairstyle will show your family and friends that you will always have attitude and are not to be taken for granted.
Select a handbag, evening bag or clutch large enough to hold a comb, pressed powder compact, lip gloss and lip plumper and a couple of perfumed handkerchiefs.
Emergency handbag kit
$50 note
Cotton bud
Dental floss
Tips for the Star of the Show.
Remember to finish with perfume.
Always select easy-to-manage food. Skip beetroot, drumsticks and so on.
Visit the ladies' room for a wee between the main course and dessert whether you need to or not – you will feel more comfortable. That's why it's called a comfort stop!
Check regularly for food-between-the-teeth. Ask your partner to signal if he notices this.
Don't be tempted by ink tattoos – very modern but not for mature ladies.
Keep the corners of your mouth turned up, up, up and smile, smile, smile.
Dab frequently with your serviette for any crumbs-on-the-chin.
Limit your alcohol; miss the champagne and drink some water so that you are dignified for the duration.
"You never feel cold when wearing your best clothes", but I'd have a pretty wrap handy.
It's wonderful to be the centre of attention and to be honoured by family and friends. You are bound to feel emotional and overwhelmed because there will be presents and cards and beautiful words spoken. Accept the attention graciously and bask in the knowledge that you are so beloved.
Share your thoughts below.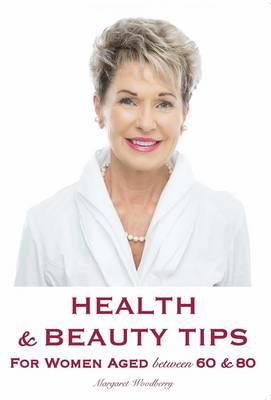 Comments