Would you try this to spice up your sex life?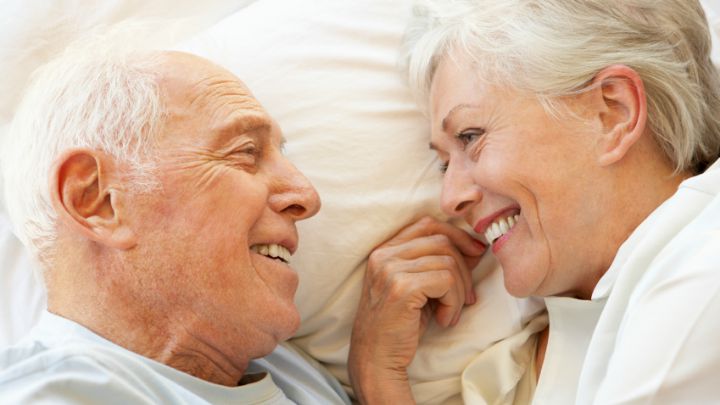 Are you looking to spice up your sex life? Have things gone a bit flat in the bedroom?
If your teenage grandchildren have a mobile phone, you may well have noticed that they are constantly being warned by experts in the media not to send sexy messages and provocative photos of themselves to their friends.
The Daily Mail is reporting that while sexting is a dangerous and inappropriate activity for teens, it may be just what you and your other half need to light the flames of passion.
Psychology researchers at Drexel University in Philadelphia surveyed 870 adults in relationships and found that racy text messages fanned the flames of romance for many couples.
So can a few provocative texts push all the right buttons, send the right signals, get your bells ringing and start dialling up the sexy?
Ad. Article continues below.
Author Emily Stasko, a graduate student, and her co-author, Dr. Pamela Geller, gave a 20-minute survey to heterosexual adults between 18 and 82 years old.
The researchers found that sexting is extremely common. Medical Daily reports that 82 per cent of those who took part in the survey said they'd sexted in the last year,
The survey also found that people appear to enjoy texting from home the most. Seventy-six per cent of the respondents said their naughty messages were sent from behind closed doors. Not too surprising.
Some frisky individuals said they sexted from work and others while they were "out and about" So if you're standing in a supermarket queue, or sitting in the dentists waiting room, you now have a new way to pass the time that may pay off when you get home.
'For individuals who are not in a 'very committed' relationship, sexting is positively associated with satisfaction,' wrote the researchers, 'however, for individuals who describe their relationship as being 'very committed,' sexting is unrelated to satisfaction'. Could that be because your text messages are full of instructions about picking up the grandchildren, or questions about what's for dinner?
Would you like to get a sext text from your other half? Have you tried it? Does it work?