Would you let someone sleep in your backyard?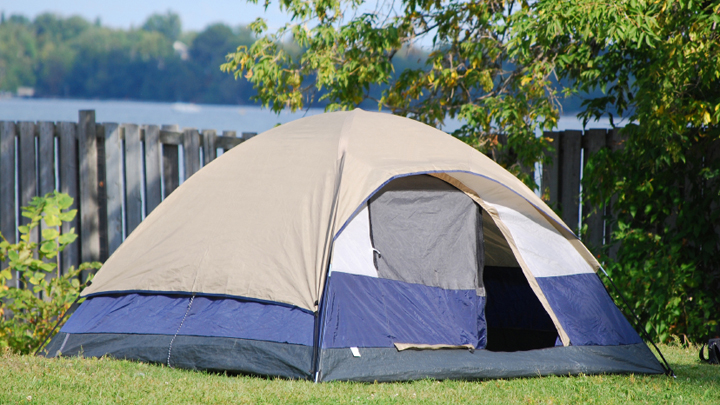 Our backyards are a place of serenity, if we're lucky enough to have them. Some of us having sprawling acres and some have a modest yard with some plants and a Hills Hoist. But have you ever looked at your yard as a way to make money?
Ad. Article continues below.
Apparently, some people in Australia have and they're more than happy to let travellers camp out on their lawn! The idea is that if you have a garden you don't mind sparing, you can advertise it as a sort of camp online.
A camper in Sydney spoke to SMH last week and said she was paying $30 a night for a view of Darling Harbour and prefers it to a hotel. Ms Boutard said borrowing a stranger's backyard was beneficial to both her and the land owner, plus tourists can stay in less "touristy places".
"Every backpacker wants freedom, and to occasionally have a break from crowded group hotel rooms. And this way, I can stay among locals who tell me where is best to go", she told SMH.
But what about councils? Well, we're glad you asked. According to the NSW Department of Planning and Environment, caravan sites or camping grounds need to be approved by your local council. It looks to be a simple process as most sites could be approved if there were no more than two tents on the land for 60 days or fewer a year.
Tell us today, would you let someone camp in your backyard for cash?