Would this make you feel safer in crime hotspots?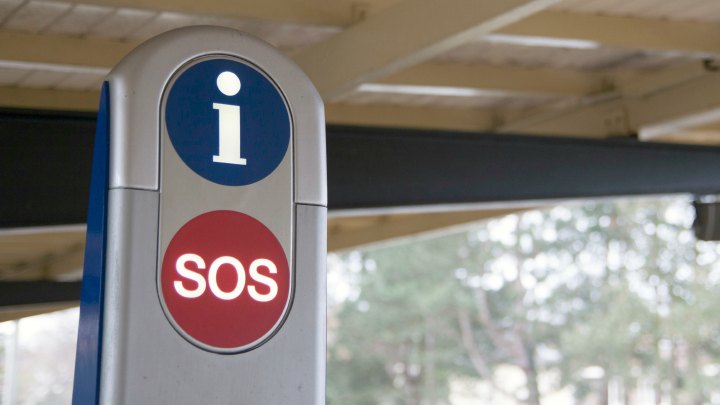 The City of Melbourne will install three new panic buttons in crime hotspots, taking the total number of panic buttons to five, with an additional 68 safety cameras across the city.
When pressed, the panic buttons trigger the cameras, alert police and allow intercom connection with an operator. It's believed this provides a faster response time than simply dialling 000.
The new technology is a move to prevent the 12,000 offences committed in the CBD each year.
Lord Mayor Robert Doyle says CCTV (closed circuit television) is a "vital tool" in keeping cities safe and other municipalities should embrace it.
"People think these cameras are just for evidence in court but they're not, it's things like this where we actually see people committing a crime," Mr Doyle told the Herald Sun.
Ad. Article continues below.
Acting commander for the northwest metro region, Deb Abbott says the intercom-camera system is working well in train stations so far, and that the system works to prevent crime, as well as pursue offenders.
"We know we can't stand still and rely on techniques that have served us well in the past. We need to keep modernising".
Mr Doyle says the revolving cameras can recognise a face from half a kilometre away and track people behaving suspiciously.
This latest safety upgrade cost $200,000 and was paid for by a federal government grant, and the mayor acknowledges they may be misused by drunk people and other pranksters.
"I think the formal protocol is our people say 'you're a drunk, you're an idiot, get off it'," he told the ABC.
Ad. Article continues below.
The Age reported last month that beyond the CBD, gun crimes were rife in the city's north-western outskirts. Here police say they are finding guns every other day.
Do you think safety cameras and panic buttons are an effective way to fight crime? Would you feel safer if they were installed in your area?