Worried about how their inheritance will be spent? You could try this...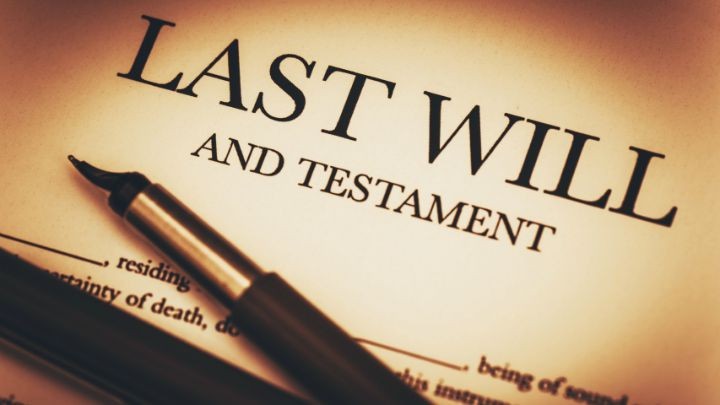 Do you worry about how your benefactors will spend your hard-earned money after your gone? Perhaps you could take a leaf out of the book of Maurice Laboz, a wealthy New Yorker who left a large sum of money to his daughters.
The 77-year-old property mogul compiled a list of conditions set to keep his young daughters on the straight and narrow, which is no mean feat considering his girls are still very young – Marlena is 21, and Victoria just 17.
Mr Laboz left $13 million to each of his daughters after he passed away earlier this year; they will receive their inheritance when they turn 35. However, there are a few ways the Laboz daughters can get their hands on some of the money early, by fulfilling their Dad's wishes for them.
Marlena will get $687,000 for getting married, but only if her husband signs a pre-nuptial agreement. She will gain access to another $1 million for graduating from an "accredited university" and writes "100 words or less describing what she intends to do with the funds". The trustees are responsible for approving her essay.
Both daughters are offered an incentive to good decent salaries by 2020. Their father's estate will provide them with a guaranteed annual payout of three times the income listed on their tax return. If, however, the daughters are at home raising children, the trustees will give them each 3 per cent of the value of their trust on the first day of every year. But there's a catch: the child or children must be born in wedlock.
Ad. Article continues below.
If either of the sisters is at some stage fulltime caregiver to their mother, Ewa, who is currently 58, they will receive the same payment as if they were at home with kids. The couple was in the midst of divorcing, so the girls' mother does not receive anything.
Mr Laboz signed the will in April 2014, nine months before he died. He left behind a $50 million fortune. The rest of his fortune is set to go to charities, including The Michael J. Fox Foundation for Parkinson's Research and Meals on Wheels.
What do you think: is it reasonable to exert such control over your loved ones' lives after you're gone?