World's most tattooed senior dies, age 77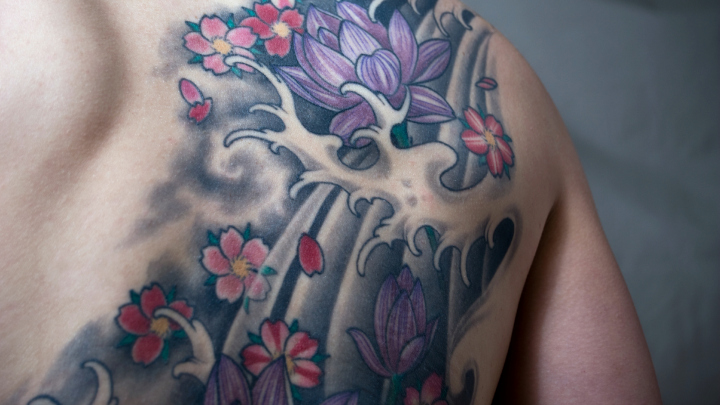 Isobel Varley first "got ink" at age 49 at a tattoo convention in Hammersmith, England. Fourteen years and 200 (yes, 200!) designs later,  the Yorkshire pensioner made her way into the Guinness Book of World Records as the "world's most tattooed senior woman".
Ms Varley's first tattoo was of a small bird; from that initial session she became swept up in the culture of tattooing. She told the BBC, "I was so impressed by the sheer beauty of the tattoos and I found that the people [at the convention] were ordinary people from all walks of life and were not strange."
Ad. Article continues below.
By the time she got her last tattoo in 1997, the only part of her body not completely covered by tattoos were her face, the soles of her feet and her ears.
Designs included flowers, hearts, faces, and animals including tigers, snakes and an iguana. Ms Varley also had 49 piercings, 16 of which were below the belt. She was a regular feature in newspapers, magazines and documentaries about the subculture.
After battling with Alzheimer's disease, Ms Varley passed away this week, as reported in The Huffington Post.
We can't help wondering what she would have said about the current tattoo craze, particularly on young women. In 2008, she warned against rushing into anything until you find a design you can live with your whole life.
Ad. Article continues below.
"If you're going to have [a tatttoo] done, you've got to think about it carefully because it's going to last a very long time so you've got to be sure it's what you want," she said. "Having a tattoo removed is expensive and I think you should only get one done if you're old enough to know what you want for the rest of your life."
In memory of Isobel Varley we want to know: do you have a tattoo that you love? Would you consider getting one now you're older and wiser?