Woolworths slammed for misleading you on your milk purchase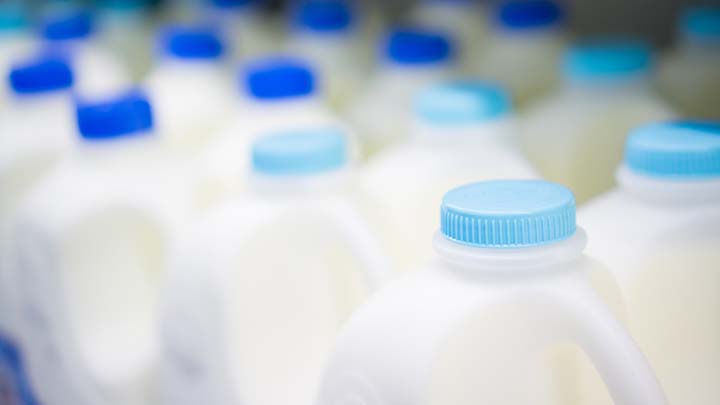 Australian dairy farmers are doing it tough. Earlier this year you would have heard about two of the biggest dairy producers, Devondale and Fonterra, cutting the price they pay for milk, backdating the change 10 months.
It meant that farmers suddenly found they owed money for milk that they had already sold. For example, a dairy farmer supplying Murray Goulburn — which cut its milk prices from $5.65 per 1kg of milk solids to $4.75 meant that the average debt per dairy farmer was somewhere in the vicinity of $120,000.
Of course the dairy producers argue that this price cut was necessary because there was a dip in the demand of product in China, but farmers were already in trouble before this decision and protested that the move made it impossible for them to pay back debts.
One of the reasons Australian dairy farmers are struggling is because of the price war on milk that was started by the big supermarkets, Coles and Woolworths. Across the country, you boycotted the cheaper home brand product in favour of brands that supported the Australian dairy farmer.
Coles says it is working on a new, slightly more expensive home brand product that will support the struggling dairy farmer. However, attention has turned to Woolies for its confusing and misleading labelling practices.
Ad. Article continues below.
In case you haven't noticed the Farmer's Own Milk stocked by Woolworths over the last couple of years is said to look very similar in its packaging to an independent, farm-owned product. It sells for $3.25 for 2 litres against the home brand $2 variety.
You have to really look at the fine print to spot the difference.
Farmers speak out about Woolworths milk https://t.co/Cot67HOpGY (Business) #sydneynews #sydney

— Sydney News (@SydneyLiveNews) August 4, 2016
"It's very sneaky," says Premium Group spokesman and Queensland dairy farmer John Cochrane. "The ill-informed customer thinks they are helping the farmer, and hey are to a certain point, but the supermarket gets a lot more."
However, according to one Victorian dairy farmer Woolies isn't doing the wrong thing. Pauline Grimmer, whose family supplies the Farmer's Direct brand, told news.com.au Woolworths is paying a "fair price for a premium product", which she and her family are "proud to supply".
Have you taken a fresh interest in the plight of Australian dairy farmers following stories of those struggling to make ends meet? Were you involved in the boycott on home brand milk products?