Woolworths' plan to claw back your money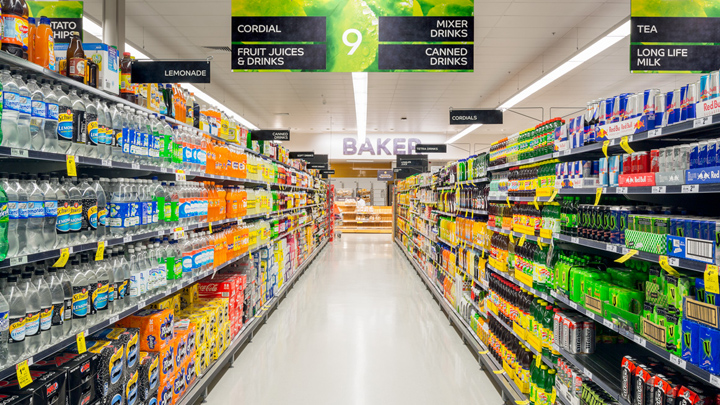 It's not looking great for the once top supermarket chain, but Woolworths swears they have a sure-fire plan to get us back in their doors.
Yesterday we reported that Woolies had posted a significant loss for the year and was in turmoil, and today, their newly appointed chairman has revealed how he thinks the suffering grocery stores will get our money again: it's bye bye Birdie.
Yep, they've conceded that the Cheap Cheap birds aren't working and will find another campaign to draw in those who have grown sick of the giant's problems.
Woolworths suffered a 12.5 per cent slump in its full-year net profit to $2.15 billion, its first annual net profit drop in 19 years.
Woolworths' managing director, Australian food and liquor, Brad Banducci said, "We understand the perception gap with Aldi, but it is a perception gap, it's not a price gap and we continue to work on that," Mr Banducci said.
Ad. Article continues below.
"We needed to be in a position where customers could do an equal shop in our store as in Aldi.
"Our home brand is on average lower than Aldi but the challenge we have is that the customer is not necessarily seeing home brand [products] as equal to an Aldi brand". Would you say that's true?
Incoming Woolworths chairman Gordon Cairns said the company can return to its glory days as one of the best-performing businesses in the world, and, "This is the dream job in Australia if you are non-executive ­director," Mr Cairns told The Weekend Australian.
"Here is my 'going in' assumption: the board of Woolworths will operate in the appropriate way. They will ask the tough and searching questions; they will use data to actually arrive at a conclusion and once we have arrived at that conclusion we will be as one," Mr Cairns said.
Ad. Article continues below.
According to Business Insider, the gap between Woolworths and Coles is at its widest since Wesfarmers took control of Coles in 2008 – Coles has beaten Woolworths for six straight years.
Earnings for the business, including liquor and petrol, rose only 2.1 per cent to $3.44bn.
"We are making good progress but it will take time. We are entirely focused on getting our customers to put us first. We are the agents for our customers, that is our focus, and we can see some pleasing early results in customer feedback to us," Mr Banducci said.
"Woolworths is evolving and innovating to meet these challenges".
Essentially, Woolies want to stop all of us trickling off to consistent Aldi. But can they really do it?
Ad. Article continues below.
Tell us your thoughts today: do you think it's enough? Will you go back to Woolies?