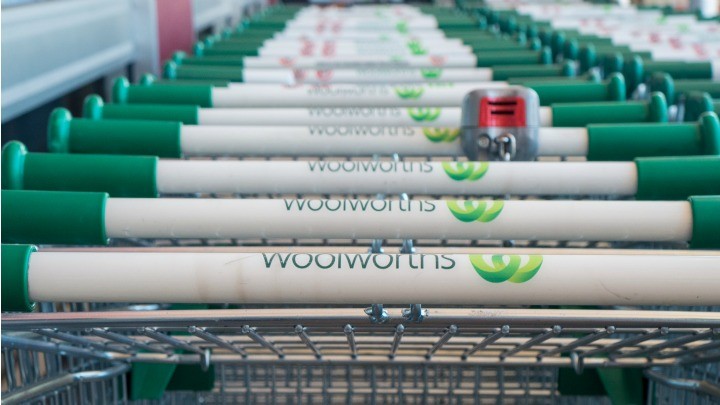 Woolworths has already been widely criticised for allowing baby formula to leave Australian shelves, but now it seems the Chinese market is just too tempting. Woolies will soon start selling to China online, in a move that has left many questioning the grocery giant's priorities.
Woolworths will soon have an online store via Alibaba Tmall, China's answer to eBay. Australia's largest grocer will sell a select range of 80 product to Chinese customers, and most of those will be powdered milks. Companies that will feature in the online store include Woolworths Select, Devondale and Swisse.
A spokesperson for Woolworths said, "we are continuously scoping new options for our online businesses. While we have no significant plans for Tmall at this stage we will no doubt benefit from the experience it brings". It's an attitude that has left Australian consumers angry.
Facebook user Jessica Urquhart wrote, "so they wont listen to their customers and make the simple changes other majors have made to retain business?! Bloody joke! I will never set foot in Woolworths… again". Whilst James Wragg added, "well I expect (the cost of) baby formula to go up".
Indeed, Woolworths has failed to enforce effective rules limiting the sale of baby formula, with many reports of it being sent overseas to Chinese buyers. Woolies' head office issued an eight-tin limit back in November, but The Sydney Morning Herald reported that busloads of Chinese tourists were still allowed to clear shelves of baby formula without restriction.
At the time, mother Elizabeth Pickworth described how Amatil formula was rarely available at her local Woolworths: "I'll then go to the store manager and they'll say: 'We can't do anything because (Chinese buyers will) start yelling at us and pretending they don't speak English or threaten us.' They're quite aggressive", Mrs Pickworth said.
Do you believe selling directly to China online shows that Woolworths has changed its priorities? Are you worried about baby formula shortages impacting your grandchildren?
Comments