Wonderful news for Turia Pitt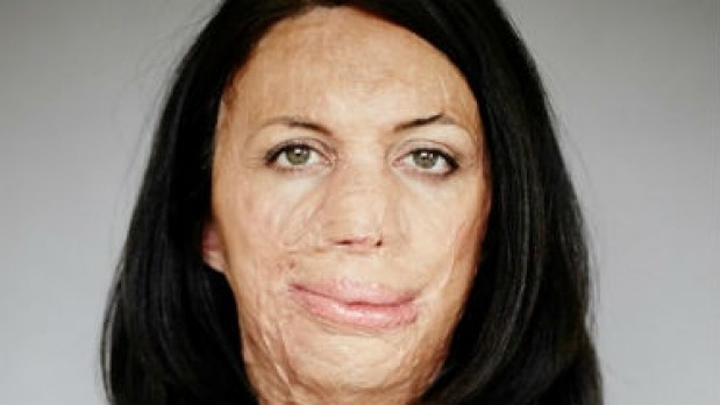 She's been the toughest few years of her life but Turia Pitt has made it to the other side with courage and tenacity. And now, she has something else to celebrate.
Overnight it was announced that Turia Pitt and her long time partner Michael Hoskin have become engaged whilst holidaying in the Maldives.
It's beautiful news for the couple who've had to overcome so much – Michael has stuck by Turia's side ever since she was horrifically burnt in a bush fire whilst running in a marathon in 2011.
This month's issue of The Australian Women's Weekly features the big news and Turia tells of her joy at receiving a diamond ring.
"I'm so overwhelmed with love at the moment", Turia was quoted as saying.
Ad. Article continues below.
"It's an incredible feeling. Michael's my life partner, I've known that for years – and we've talked about marriage for as long as I can remember, and yet the proposal still came as a surprise".
And it was a fairytale proposal, says the magazine, with all details meticulously organised by Michael.
"Theirs is a love story that captured a nation's heart," says Weekly Editor-in-Chief, Helen McCabe. "And the proposal story, true to form, makes it a love story for the ages. We're just so delighted for both of them".
It was also reported that Michael bought the ring years ago when Turia was in intensive care.
Social media has lit up this morning with well wishes from around the globe:
Ad. Article continues below.
They're engaged ! Best news in ages. Congratulations friends @TuriaPitt and Michael Hoskin. @60Mins #60Mins pic.twitter.com/heEOoBwp47

— Michael Usher (@michaelusher) July 21, 2015
Congratulations to @TuriaPitt & Michael on their engagement! "He loves me exactly how I am!" http://t.co/YZkD5QrCTj pic.twitter.com/WbQ5vJxZHX — 60 Minutes Australia (@60Mins) July 21, 2015
THANK YOU everyone for your congratulatory tweets! We're both stoked. Xxx

— Turia Pitt (@TuriaPitt) July 21, 2015