Women women everywhere. Even a Minister for them!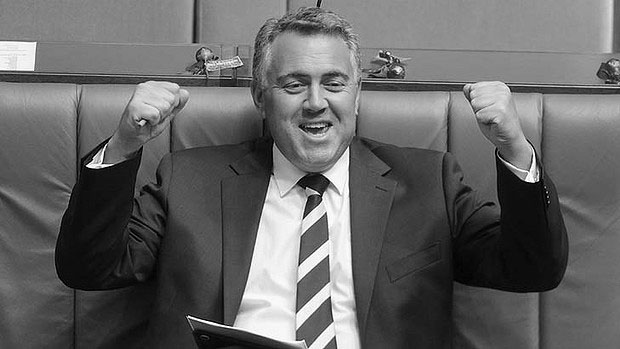 All aboard Turnbull's bus, women first if you will.   Malcolm Turnbull's new Cabinet is in, and we want to hear your thoughts.  First big call of the day came from Joe Hockey, who asked if he could be left at the bus stop please.  Rumours in the media have it that we will make an announcement within days of his departure from Parliament.
Fact is, Hockey asked to be left off the bus.  With Malcolm Turnbull being quoted as saying…
"Earlier today the honourable Joe Hockey told me that he would not be seeking a place in the new ministry and it was his intention to resign from the parliament in due course. Joe has made a long and distinguished contribution to our nation's government and parliament over many, many years. For which I thank him. I believe he has a further contribution to make in our nation's service.
But let's start back at the beginning… Turnbull opened proceedings by announcing Scott Morrison in the prime role of Treasurer.  It's a big job ahead for this man who now faces one of the toughest budget periods in recent history.
"Today I'm announcing a 21st century government and a ministry for the future.
Ad. Article continues below.
"First cab off the rank, Scott Morrison is the new treasurer. Put up your hand if you are surprised. No? Let's move on then.
Next he announced Maris Payne in the role of Defence, sidelining Kevin Andrews one of Abbott's old guard.
"The first woman to be minister for defence in our nation's history.
"There will be two women on the national security of cabinet, Julie Bishop and Mrs Payne. Senator Michaelia Cash will join the cabinet also, as minister for employment, minister for women, and minister assisting the PM for the public service. She has led the government's policy development on women's issues, especially in regards to our response to the scourge of domestic violence.
That's right folks, we got a minister for women!  
Ad. Article continues below.
"The honourable Kelly O'Dwyer MP will be appointed the minister for small business and the assistant treasurer, a position which has been elevated to cabinet.  
And as the fifth woman, Fiona Nash will be appointed Minister for Rural Health.
"Arthur Sinodinos will be appointed the cabinet secretary – a post to be introduced into Cabinet. I said a few days ago that it was critical that we restore traditional cabinet government.
"The gold standard of good Coalition cabinet government was during the Howard government and as you are aware, Arthur was at the centre of that as John Howard's chief of staff for over a decade.
"Senator Simon Birmingham will be appointed the minister for education and training. He's moved quickly and effectively to lead the transformation of the vocational education and training sector as assistant minister.
Ad. Article continues below.
"The honourable Christian Porter will be appointed minister for social services. He has got a strong record of managing large budgets and making service delivery much more efficient. He will also be appointed to the expenditure review of cabinet.
"Senator Mitch Fifield will be appointed minister for communications and arts.
As more news rolls in, we can see the rumours were true… there is now to be five women in the Federal Cabinet.  A progressive move by a Prime Minister that professes the need for progress.
Your thoughts?
Full ministry list here @abcnews @ABCNews24 pic.twitter.com/fSneBEQTdb

— Anna Henderson (@annajhenderson) September 20, 2015