Woman tears her best friend's ex-husband to shreds in letter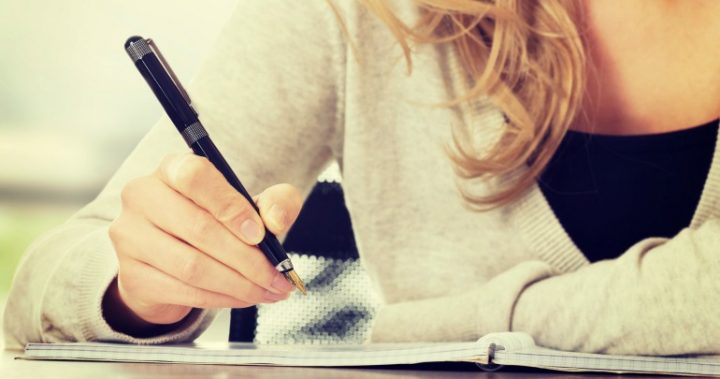 Every woman has her best friend, that one best friend you'd do just about anything for.
After all, sometimes it's nice to know that someone has got your back.
But one best friend has taken it to another level, writing an abusive letter to her best friend's ex-husband.
The letter, which is now doing the rounds on social media, was published on Scary Mommy.
Going off what the best friend has written in the letter, it would appear the ex-husband had cheated on his wife.
Ad. Article continues below.
"This divorce is your fault," she writes.
"You hurt my friend, you lied to my friend, and you betrayed my friend. She's handling this like the strong, resilient, compassionate badass that she is, and the two of you are managing to cohabitate in relative peace until you are able to help your kids through this transition and life change."
The letter starts out polite, but it soon becomes full of swear words and the best friend makes it clear, she doesn't wish her friend's ex-husband well.
"Oh, I'm pissed. I'm pissed, and I'm looking at you, sir. You see, this is happening and it has to happen and it should happen, but you are the reason this is taking place," she writes.
"I get to pull the Best Friend Card here, and I get to just be pissed the f**k off that you are the catalyst for the heartbreak, pain, anxiety, and overwhelming stress that you are causing my friend. So, F*** YOU DUDE."
Ad. Article continues below.
If you've ever been divorced or watched a friend go through a divorce under similar circumstances, you'll definitely be able to relate to what the friend writes in her letter.
"F**k you for making her sad. F**k you for making her question her own value and self-worth. F**k you for making her question your entire relationship. F**k you for making her feel like she has to figure out what she did wrong," she writes.
"F**k you for making her feel guilty that she can't keep up the facade forever and pretend like everything is fine. F**k you for making her stress out over money. F**k you for making her stay up all night crying. F**k you for making her heart break as she attempts to prepare herself for spending 50% of her time away from the children she adores beyond comprehension. F**k you for making her stay up all night as she worries how this will affect their future."
The friend writes about supporting her friend through her struggles, and how she wishes she could call the ex-husband and say "I hope your new house has roaches. So many roaches. I hope it rains roaches. But only when your kids are not there, of course. Okay, bye f***er".
This sounds like a friend many of you who have been divorced would want.
Ad. Article continues below.
"It is my job to be her sounding board. To validate her feelings. To support her choices. To lift her up when she feels too weary to keep pushing forward," she writes.
"To show up with takeout and cheap wine when the shit hits the fan. To keep reminding her, "Girlfriend, on the other side of this bullshit mountain is something amazing. What? I don't know, but I know it's f*****g awesome. A whole new brand of happiness and freedom and you are going to rock it because you don't need a f****n' man, and this is your year, baby.""
And if that wasn't funny enough, she signs the letter of wishing him not so well.
"If you get a shipping compartment full of roaches, don't call me. I have no idea what you're talking about. F****r." she said.
There's no messing with this woman or her best friend! What do you think? Good on her? Or did she take it too far?