Witness a 100 year old choreographer, dancer and costume maker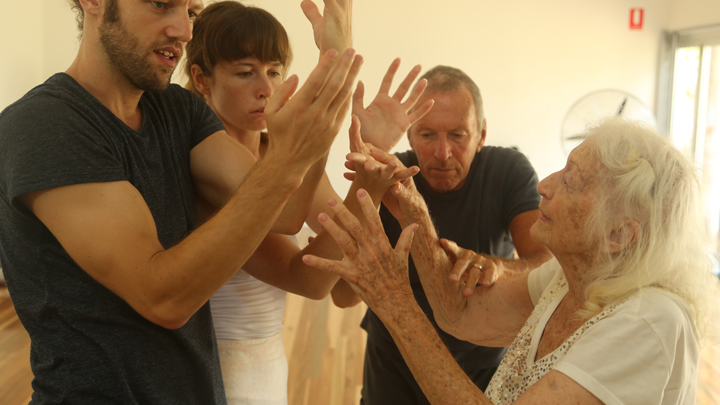 At age 100, Eileen Kramer is the absolute embodiment of what living a beautifully long life looks like and this national treasure is set to showcase the beauty of positive ageing for an eager audience, including the dance and arts world.
Ad. Article continues below.
The concept of 'going viral' is new to Eileen Kramer, but she is embracing this newfound tag with gusto, as the report of her 75-year career as writer, dancer, painter, costume designer and choreographer – screened on ABC News last week – is being viewed at a rate of 10,000 views every 15 minutes. As a centenarian, Eileen is most likely the longest living working choreographer and dancer in Australia, if not the world.
With comments and shares and social media 'likes' from across the globe, the interest in Eileen Kramer signals a new high in this remarkable woman's long life, as she prepares for her all new production titled 'The Early Ones', which will take place on Friday March 13 (at 8pm), and Saturday March 14 (2pm and 8pm), at The Independent Theatre, 269 Miller Street, North Sydney. To attend, click here for tickets.
The objective is to see this viral story, which has captured the imagination and affection of people the world over, translated into real support for Eileen. Ultimately, the focus of Arts Health Institute is to see this work staged for Eileen and improve her quality of life. You can see the viral activity here.
Arts Health Institute has set up a donation campaign for Eileen. Find out more information here.
Will you attend Eileen's, "The Early Ones"? Do you of any other 100 year olds who are still working? Share with us below.