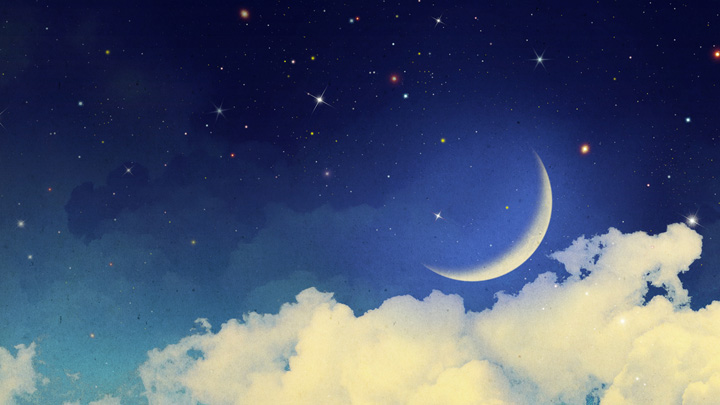 At 1:38am AEST Tuesday 9 February a New Moon occurred in the progressive and visionary sign of Aquarius. The New Moon feels something like a REBIRTH, giving us the opportunity to wipe the slate clean and start anew.
New Moons are an ideal time for setting intentions and initiating new beginnings. This New Moon calls us to be clear and focused about our intentions. It's time to decide what we intend to happen in our life and align our thoughts and actions with that. Don't underestimate the power of intention setting, for this simple act can have a vast ripple effect in our daily life and world. A small amount of time spent in concentrated focus can achieve and set about miraculous results.
There are testing energies for many at present yet there is potential for us to become aware of emotional triggers, patterns and fears that are yet to be addressed or properly dealt with. Pressures on relationships, family and children may be amplified at this time so it's important to keep a cool head, work together and not forget the wisdom we've gained from past experiences or mistakes. Despite first appearances our friends, family and loved ones are our best teachers and act as mirrors who reflect back to us our own thoughts, actions and behaviours. When we are willing to explore our own reflections and reactions this can deepen our own understanding. 
The energy of Aquarius ushers in CHANGE, FREEDOM AND INDIVIDUALITY. It sweeps in to help lift the burdens and barriers that have held us back for so long….a welcome relief for many! The New Moon isn't only about starting new projects or ventures, but also embracing a new way of being and doing. In truth, this is where the real magic awaits. A simple change of mind or change in thought pattern will make way for miraculous changes in your life.  One small step forward today can be the making of a much brighter tomorrow!
A NEW MOON RITUAL
I'm sure we've all heard about the value of creating a vision board to help us remain focused on achieving our dreams. There's no doubt this is a powerful way to manifest, but for me personally I've always felt a little limited by it (pictures of the car, house, holidays etc) so was guided to create a 'feeling' board. A set of images, colours, inspiring words that uplifted, encouraged and filled me with a sense of peace. It was a way to connect to the feeling of what I wished to experience rather than only the thought of it. This is a wonderfully simple and fun way to help you 'feel' your way forward on the New Moon.
Healing affirmation: "Today, I AM planting the seeds of new beginnings with my thoughts and words".
Healing colours: Purple (wisdom / spirituality) and Pink (love / balance)
Crystals: Amethyst, Rose Quartz and Sugilite
Share your thoughts below.
Comments