Will Tony Abbott remain in politics? Our former PM finally speaks up…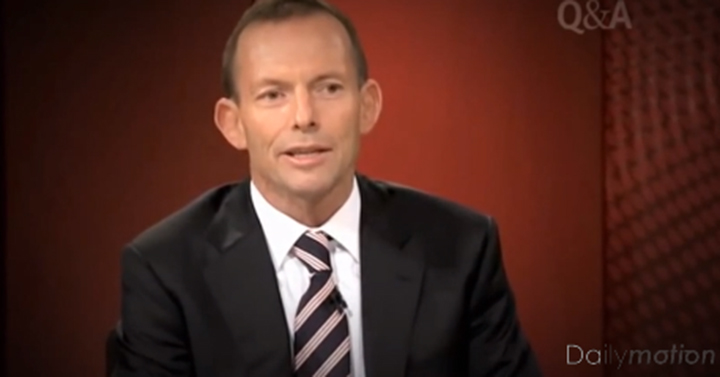 A lot of fascinating information has come out in the wake of Tony Abbott's loss of leadership. We learned the real reason he knighted Prince Philip. And in his farewell speech, we learned how he chooses to view his legacy as a leader.
But one thing that remained unclear until now: does he still have a career in politics?
Abbott has finally revealed that he does, indeed, intended to continue on in Federal Parliament, most likely as a backbencher.
According to The New Daily, he is doing this for the good of the Liberal party; to leave would mean a by-election in his Sydney seat of Warringah.
"My intention is to remain in the Parliament," Mr Abbott said.
Ad. Article continues below.
"It's been a tumultuous week and I now intend to spend some time with my family to think about the future".
Mr Abbott has also been spending much of this time fielding calls from leaders around the world, including Barack Obama, John Key and David Cameron.
Meanwhile, ABC reports that those loyal to Abbott are now working hard to build a relationship with their new Prime Minister.
With Turnbull likely to announce a new cabinet next week, and many currently-prominent ministers facing possible demotion,
"I think he will weld the team in a way which will really make us very competitive", said Trade Minister Andrew Robb.
Ad. Article continues below.
According to Mr Robb, everybody in the Coalition party room is "putting their other ambitions aside" to push on.
He said the party felt they had "a very significant opportunity to keep going, keep presenting good government and be very competitive coming into the next election".
Liberal senator Concetta Fierravanti-Wells shared similar sentiments. "I cannot see any rancour, I cannot see any destabilisation, and I don't think that that's going to happen".
How do you feel about Tony Abbott staying on in parliament? What do you think is going through his mind these days?