Will this put an end supermarket bullying?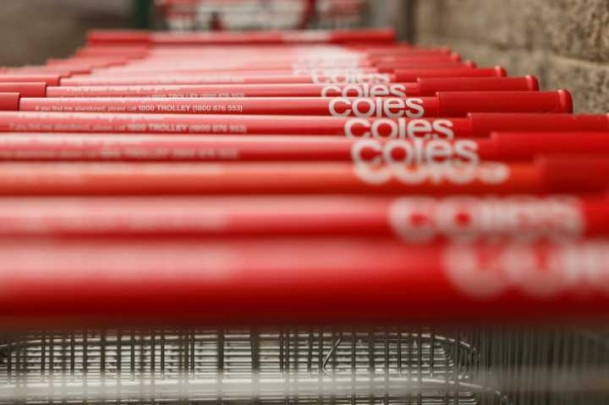 Coles has paid around $10 million to suppliers to make up for "illegal and unconscionable conduct". The supermarket chain was fined by the Federal Court late last year and ordered to provide redress for some 200 suppliers.
Victorian Premier Jeff Kennett, who has been critical of Coles in the past for misleading customers on the freshness of its bread, acted as arbiter in the settlement, visiting the farmers and food processors and determining whether they deserved a refund.
In 2013 the Australian Competition and Consumer Commission (ACCC) investigated Coles for allegations of bullying suppliers, and in December last year Justice Michelle Gordon found Coles management had engaged in "serious, deliberate and repeated" misconduct in a way that wasy deliberate, orchestrated and relentless.
Coles forced suppliers to fund advertising campaigns and promotions by threatening to remove suppliers' product from the shelves if they didn't cough up. In her findings, Justice Gordon said, "Coles misused its bargaining power… Coles demanded payments from suppliers to which it was not entitled by threatening harm to the suppliers that did not comply with the demand. Coles withheld money from suppliers it had no right to withhold".
She acknowledged that had Coles had admitted to its wrongdoings; had it not, the penalties would have been much higher.
Ad. Article continues below.
Mr Kennett yesterday told the ABC he was confident Coles had improved its dealings with suppliers following the court action. "I believe a great deal of good will come out if it for the suppliers for Coles," he said.
"It takes a long time to turn a ship around but I'm hopeful, by the end of this year, Coles will have in place a much better practice".
Christine Parker, Professor of Regulatory Studies and Legal Ethics at Monash University however believes the court action is "nothing but a skirmish on the edge of supermarket power". She says it is a symptom of the narrow, greedy and profit-oriented way Australians supermarket duopoly behaves.
"These tactics may be unattractive, even uncivilised. But they are exactly what we should expect when two retailers hold 870 per cent of the grocery market," Prof Parker writes in The Conversation.
What do you think? Can a leopard change its spots? Is the $10 million fine plus the same again in refunds sufficient punishment, or is it just a slap on the wrist for Coles?