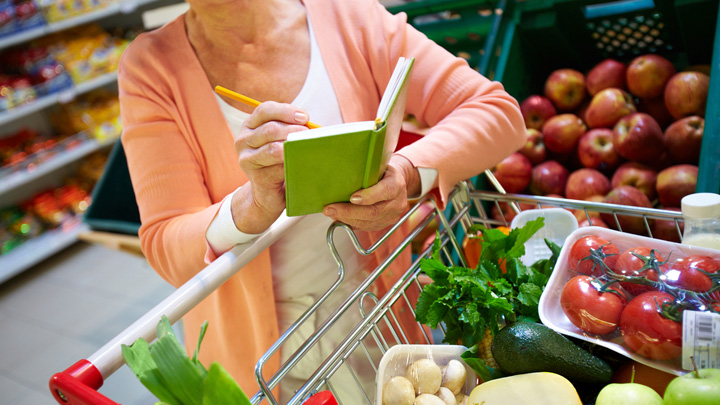 There are some major changes coming to our supermarkets that may shock regular shoppers. Years ago, self-serve checkouts changed grocery shopping entirely, and now two new concepts could do the same.
The first is Woolworths' Click n Collect lockers. Many of us have seen these outside Woolies stores however what you may not have seen are these lockers positioned outside train stations. Well, that's what's coming.
The new service by Woolworths will aim to kill off supermarket queues for good, and the idea is you order your groceries online in the morning, then pick them up in the afternoon on your way home.
Woolworths has partnered with Sydney Trains to test the initiative at Bondi Junction station, one of the state's busiest with about 20,000 commuters passing through it each day.
NSW Transport Minister Andrew Constance said "We're trying to get customers home quicker and avoid the mad afternoon dash to the shops," Mr Constance said.
"Everyone has time pressures, so we thought 'why not help train customers save time and be able to pick up their groceries at the station on the way home?'"
The specially designed lockers come with built-in refrigeration, allowing shoppers to order chilled and frozen goods.
Orders must be placed by 11am for pick-up that evening, with a minimum spend of $30.
A Nielsen report last year found that only five per cent of Australian shoppers ordered groceries online and picked them up using a drive-through service — despite 53 per cent saying they wanted that service.
Kate Langford, Woolworths' general manager of digital retail, told News Corp Woolworths was exploring "new and innovative ways to serve our customers and make their shopping easier".
"Now our customers will be able to collect their groceries at the station on their way home which is great for commuters," Mrs Langford said.
The second concept to shake up our grocery shop comes from an unlikely source: David Jones. The department store has never been involved in the supermarket sector however the group chief Ian Moir is confident they will be able to enter and succeed.
It's going to revolutionise grocery shopping in Australia, according to Mr Moir. "People aren't getting a good enough experience from food shopping in Australia," he told SMH.
"There's no equivalent to (UK upmarket food retailer) Waitrose… and yet there is a consumer base that would respond to that".
"Over the coming year we will make some transformational changes to the business," Mr Moir said.
"This could be a big business in time…and we believe we will get a great return on capital but we have to get it right", he admitted.
Waitrose is known as a high quality grocer, so would this concept succeed in Australia when consumers consistently look for value and price?
Share your thoughts below.
Comments