Will the real women here please stand up?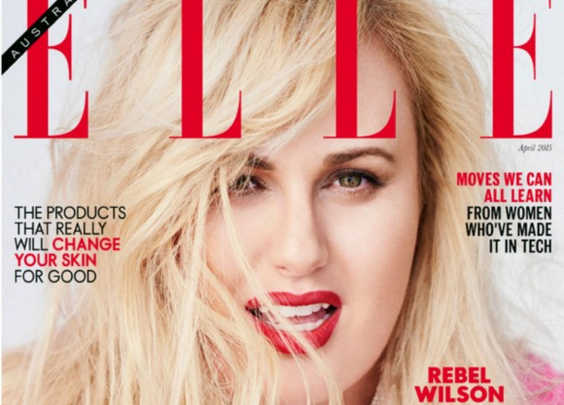 Tired of excessively thin models that don't make beauty realistic or achievable? Wishing that older, real-sized women featured on the covers of magazines and in websites dressed in wearable clothes that make them look attractive? We sure do, and we're tired of people saying otherwise.
It seems that some companies are trying to turn the tables, and there is no doubt that the feedback has been good. Rebel Wilson, who graces the cover of Australia's Elle Magazine this month, on the back of the release of her latest blockbuster film, Pitch Perfect 2, is a shining example of an atypical woman who is making it work in the industry. That the Editor of Elle appeared on Channel 9's Today show this week and said "I had to fight hard to get this cover" shows that it still is not mainstream to consider "normal" body types for the promotion of style.
In America, underwear brand Aerie featured Jacky O'Shaunessy, a mature model they found on the street, in a campaign last year and were astounded by the feedback.
On our own site, the readers hailed American Eagle Outfitters for their foresight, although we note Jacky hasn't been included in further campaigns that we have seen.
Last year we featured some campaigns by Blue Illusion who championed the older woman in their campaign as Mothers' Day approached and were applauded by our readers.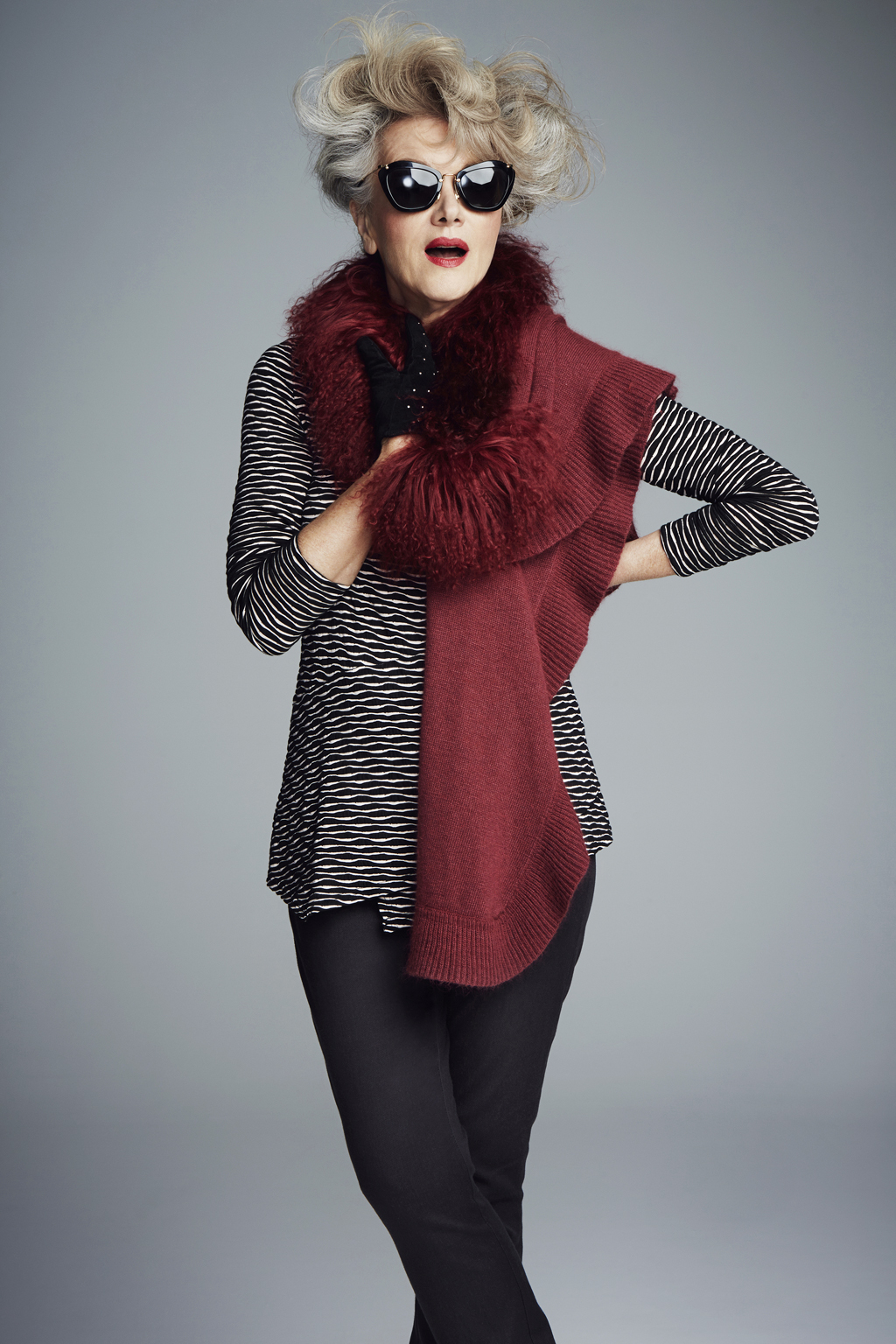 We think it is time that readers open up a magazine or website and see people who look a little more like a well-styled version of them, rather than the uber-styled, stick-thin models that we see today and that offer such a limited view to the older or more shapely clothing and beauty buyer.
It is quite clear that only some in the world of advertising agree. On the Today Show, they discussed Dove's famous "real women" campaign that has been running for over a decade now. It was said to have doubled their profits! Imagine that: real women with real bodies in ads making a company double the money! Funnily enough, it isn't always the case though, said the advertising guru on the show. So advertisers tend to assign authenticity to one brand and high impression super style imagery to another, to differentiate them. The advertising guru gave the example of Lynx deodorant for men, which promotes in it the ability to attract a "perfect" woman. I guess it makes sense to appeal to a man's vanity, rather than his reality.
So we ask you what you think today about the plus sized and mature models being made up of real women, and whether you would make a good model for our site here at Starts at 60.
Have you signed up to be a part of the Starts at 60 Style mailing list?  We are now running regular style articles for over 60s and working with brands to help them better provide for your desires to be spoken to with right size and right-age models.  
To sign up, please complete the form below.
And don't forget to like our Starts at 60 style page on Facebook.
Ad. Article continues below.