Will Cecil's death change nothing?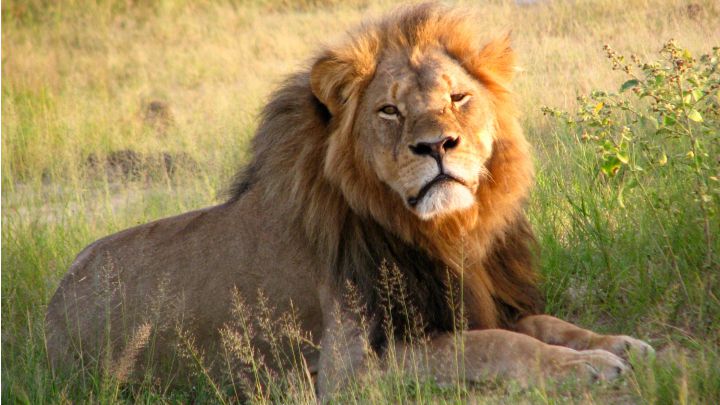 The owner of the land in western Zimbabwe, where Cecil the lion was killed, has appeared in court on charges of allowing an illegal hunt. The landowner was arrested in August following the killing of Cecil last month by Walter Palmer, an American dentist, who armed with a bow and arrow, paid $US55,000 to shoot a lion.
Zimbabwe introduced strict hunting restrictions earlier this month in the wake of the killing, but lifted most of the last week, effectively changing nothing.
The news comes as Palmer reopened his Minnesota dental clinic after global condemnation of his killing of Cecil the lion.
The hunt provoked worldwide outrage when it emerged Cecil was a favourite attraction among visitors to Zimbabwe's Hwange National Park and was wearing a tracking collar as part of an Oxford University research project.
He was reportedly lured with bait from the safety of the park on to the neighbouring Antoinette Farm.
Ad. Article continues below.
Zimbabwe has asked the United States to extradite Palmer to face charges over the hunt.
Palmer's dental surgery was open for business again on Monday, although Palmer himself wasn't there. Staff said in a statement: "Today, River Bluff Dental employees and dentists are beginning to serve our loyal patients. Dr Palmer is not on site. Our employees have no comment".
Palmer's guide on the expedition, Zimbabwean Theo Bronkhorst, appeared in court last month and was granted $US1000 bail pending his trial on September 28 on charges of organising an illegal hunt.
Honest Ndlovu, the man who owns Antoinette Farm, was not asked to plead when he appeared before the magistrate's court in the resort town of Hwange on Tuesday. The Magistrate adjourned the session after a brief hearing, granting Ndlovu $US200 ($270) bail.
Is it fair that the man who owns the farm where Cecil was shot faces charges, while the man who actually killed Cecil returns to the US with no charges to answer?