Will a marriage equality vote finally happen?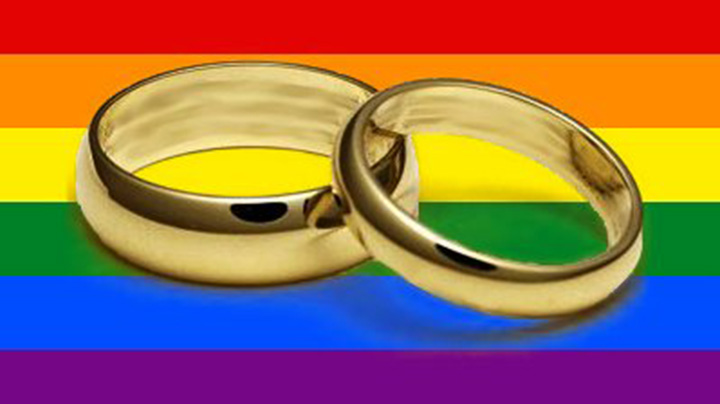 After months of near-misses and false starts, the enormous issue of marriage equality could soon be returning to the political agenda. But how much longer will we have to wait?
According to the Sydney Morning Herald, it's very much on the cards… but we may still have to wait one election.
Kelly O'Dwyer, Federal Member for Higgins, has promised that action on same sex marriage "shortly" after the next federal election, which is expected next year.
Current word suggests this action would come as a plebiscite – a public vote that the government would not necessarily be obliged to act upon.
This potential method has raised some controversy; a "yes" vote in favour of changes would not necessarily lead to these actual changes taking place.
Ad. Article continues below.
However, the minister dismissed the idea that the Government would hold a vote, then refuse to act further.
"It would be absolutely bizarre for the Parliament to ignore the will of the people", she told the ABC.
In a recent interview with The Weekend Australian, Malcolm Turnbull made the same promise.
"You would have to be living in some kind of paranoid echo chamber to spend $150 million for a standalone plebiscite and then ignore it, whichever way it went," he said.
Turnbull has suggested the public would not receive a simple "yes or no" vote, but something more detailed. "It would have to be a question premised on a specific proposal".
Ad. Article continues below.
"That could be set out in a bill; basically the government would have to say 'here is the model', just as you would in a referendum, do you agree with it or not".
"And if the people say we agree with it then you would have to ­implement it".
This issue could be one of the first major hurdles for Turnbull, who The Weekend Australian suggests would prefer action before the next election, but has to tread carefully for fear of dividing the party again.
"I have inherited a position of having a plebiscite to take to the next election… But the mechanics of that have a deal of complexity", he said.
"I know people have different views and I welcome those views. But this is going to be considered by the cabinet with great care and then by the party room".
Is this the right course of action? Should action on same sex marriage wait until after the election? And just how big a priority should this be for our new government?