Widower has wife's voicemail retrieved off phone by phone company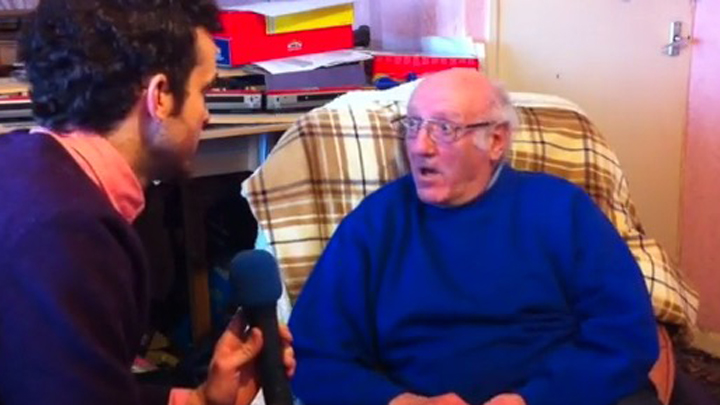 Imagine if the last remnant of a passed loved one was lost forever. That's what Stan Beaton felt like when his late wife's voicemail message from 14 years ago was deleted in a necessary phone upgrade.
Ad. Article continues below.
Ruby Beaton died in 2003 and ever since, Stan has been comforted by the message that she left behind – that was, until recently when he had to upgrade his phone line. He had previously tried other methods to save the message but ended up with blank tapes.
When he complained to Virgin Media about the devastating issue (which he was assured wouldn't happen), something unexpected happened – instead of simply telling him there was nothing they could do, 10 of the company's engineers got to work to try and retrieve the sentimental message.
Unbeknownst to Stan, the engineers worked tirelessly for 3 days before they finally were able to restore Ruby's voice.
Watch this video of Stan listening to the message for the first time in weeks. He said, "I felt pure elation and just couldn't believe it. I thought the recording was gone forever". Stan now has a CD of the recording and gave a bottle of Glenfiddich to the engineer who found his wife's recording.
Do you have something precious you keep of a late loved one? Share with us tonight.