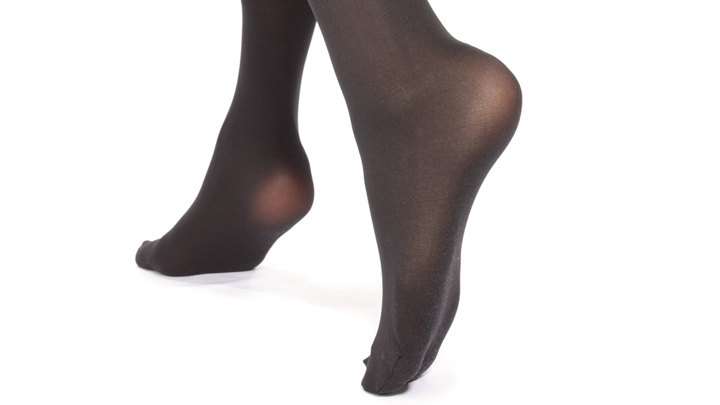 Many of us own multiple pairs of pantyhose, but there's one thing we could be doing with them that might be causing UTIs and yeast infections, say doctors.
That's right: if you don't wash your hosiery regularly, you could be more prone to UTIs, yeast infections and even athletes food.
According to Radhika Rible, MD, an ob-gyn and assistant clinical professor at UCLA Medical Center in Los Angeles, the synthetic material in pantyhose retains warmth and moisture, which allows bacteria and yeast to thrive.
A lot of older women wear compression stockings for various reasons, or may even wear black or beige tights under a skirt or pants. If this is a daily habit and you aren't taking proper care, there could be a lot of bacteria built up that is rubbing in the wrong spots.
If you're worried about UTIs and yeast infections but don't want to stop wearing tights, look for pairs with a more breathable cotton crotch, says a report by the Daily Mail. Thigh-high styles may also be a good alternative.
This information was reiterated by Dr. Carlos Charles, a dermatologist, who told The Cut that tight undergarments can cause acne.
"Sweat that sits on the body for extended periods of time leads to the overgrowth of bacteria that can exacerbate acne", he said.
Other ways to avoid a bacterial infection in your stockings is to:
Always hand wash separately
Dry properly
Store in a cool place
Buy multiple pairs and rotate
Throw out if over a year old
Tell us, have you ever known there was a connection between these two things? Will you change your habits?
Comments