Why you might struggle to pass on those family heirlooms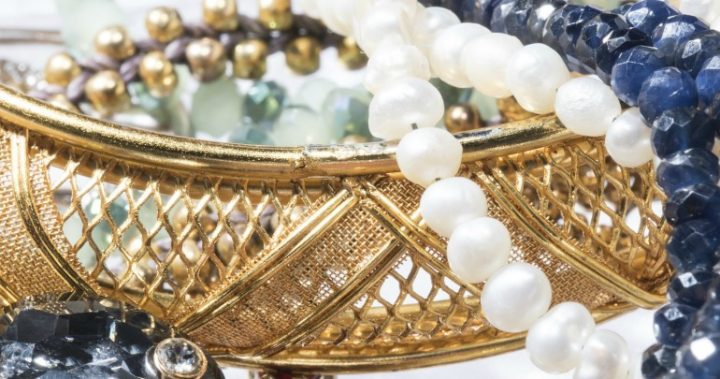 Remember when you were growing up and your mother said, "Here, take this. It was your grandma's. I want you to have it" or your father said, "My father gave it to me, his father gave it to him and now it's time for me to hand it to you"? What you were receiving was often a treasure cherished by someone you loved, and you accepted it with a sense of honour and maybe just a little bit of duty.
Today it's not so straight forward. While you might really love your stuff, your children — those challenging Gen X and Gen Y kids — don't really want what you are offering.
You see, kids these days (oh yes, we said it) are famous for valuing experiences over material possessions. They are more likely to be wandering. They've become accustomed to living in tight apartments in built-up areas instead of in sprawling suburban houses — the dream has probably eluded them anyway. With that in mind, what use would they have for that sterling silver tea set or grandpa's collection of model ships in bottles? They can be more selective about everything else and to them it doesn't really matter that the quality is no where near the standard it was when you were growing up.
The news doesn't sound good for baby boomers who were quite keen on passing down the family heirlooms. This younger generation seems intent on doing away with the past. Even if they express an interest in the retro style of the '50s and '60s what they are really saying is 'clean lines' not 'clutter'.
While it can be disheartening to know that the possessions you value so greatly aren't quite as appreciated by your offspring, don't let it get you down.
Ad. Article continues below.
"Back when I was growing up we graciously received everything we were being given," says Irene. "I still have the hand blown glass water jug set my mother brought all the way from Italy. I'd love for one of my girls to have it."
Of course, there are exceptions to this — you might have decluttered yourself, you have found that as you get older you are less sentimental about things and more committed to spending time with the people who matter, or your children have already been through your belongings and put sticky dots on everything they think they will want after you've moved on. Let's not forget the number of online 'buy, swap, sell' outlets popping up about the place — you could make a tidy penny if you wanted to.
There are some items that are naturally collectible, but in the main your children aren't that interested.
"I like to live minimally and staying decluttered," says Irene's daughter Anna. "It might seem impersonal but it suits my tastes. That's not to say I don't appreciate my mother or the things she wishes for me and my sister to have, but I'm also honest with her about what I am interested in those things that I am not. It's not to hurt her feelings."
What then do you do with your keepsakes, family heirlooms or 'emotional clutter'?
Ad. Article continues below.
If you have strong emotional ties to your things consider the following:
They are just things. It is unlikely that it is the physical item you are attached to but the memory it brings. You might consider taking a photograph of the item/s and create an album or scrapbook. You could even use scraps of clothing to make a quilt.
Try and be understanding of your children's wishes. When you think about what's more important in your life – your stuff or your kids — it helps put the issue into perspective. Your children might not want or need anything from you and that's okay. Don't destroy your relationship over it.
If your children don't want your heirlooms, is there someone else in your family or a close friend who might like it?
Sell the item.
Ad. Article continues below.
Donate any leftover goods.
It can be difficult but separating the emotion from the matter can make it easier.
Have you offered up family heirlooms to your children? What was their response?