Why we need to pass on our love for the Aussie backyard for our grandkids' health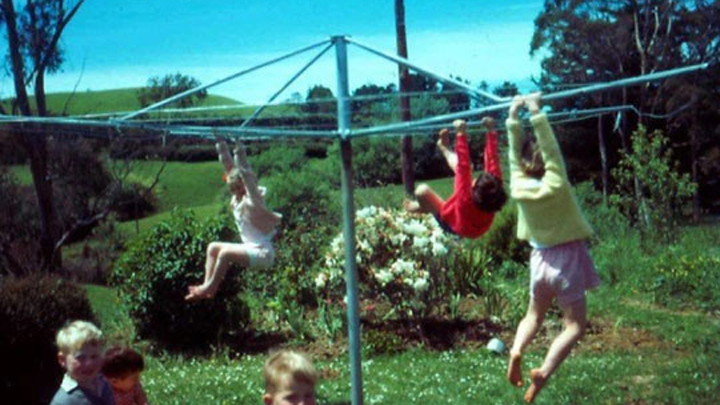 For most of us, growing up in suburban Australia was one of the best times of our lives. We'd leave the house and not come back til the street lights came on, and we'd play in the backyard til night time. The Hills Hoist was our favourite toy and we'd have endless fun swinging around! That was, until Mum told us to get down.
So what is it then that our grandchildren aren't experiencing this same life outdoors? New research has shown that children aged between three and five who do not play in the garden are at a high risk of becoming obese by age seven.
The research which studied 6,500 English children, found that even when taking into account factors like food consumption, physical activity, education and poverty, not getting active in the backyard was a major risk factor in putting on weight.
And for some children, it's not their fault – not everyone has a garden. But experts say this is fundamental to a healthy childhood – it didn't matter if you came from a higher income family or a poorer one, childhood who don't get outdoors have a 38 per cent increased risk of obesity.
"We showed that limits on access to outdoor space is associated with future childhood overweight/obesity," said lead author of the study Annemarie Schalkwijk, of VU University Medical Centre, Amsterdam, reports Financial Express.
Ad. Article continues below.
One in four Aussie kids are obese, which in turn increases the likelihood they will becoming one in three obese adults.
So what can we do to get our grandkids back in the yard? Well, if you have one, supervise them outdoors and let them run around. If they don't have a yard, organise dates at the park. Oh, and give them a push on the Hills Hoist!
Tell us, do your grandkids get outside often?