Why this couple chose to leave the world on their own terms...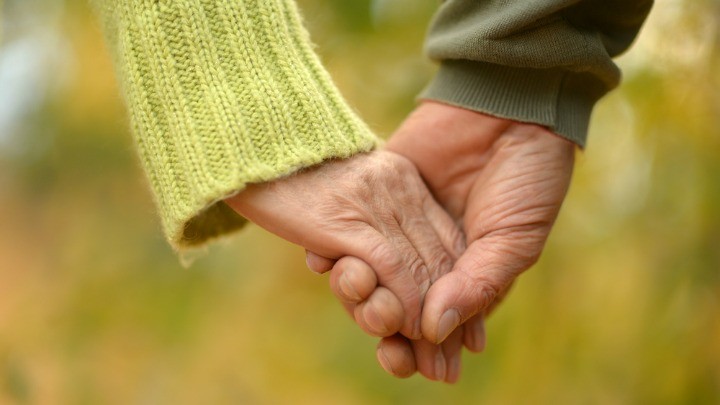 Choosing the right time to leave this world is not something many of us think about. We ponder the concept of life after death and what waits for us on the other side, but rarely do we consider making a conscious decision to leave on our own terms. Peter and Pat Shaw thought about this decision a lot, and on 27 October, 2015, they decided to end their lives with the quiet dignity they had lived by for 87 years.
Peter and Pat were scientists, explorers, parents, and jokesters. They had devoted their lives to their passions and raised three daughters – Judy, Anny and Kate. They lived life to the full and were determined to avoid the illness and fragility that so often comes with old age. Both Peter and Pat had discussed their choice to take their own lives for many years. They decided long ago this was the way they wanted to go and they made sure their daughters understood their decision.
To them, prolonging life for the sake of living was not enough. They enjoyed hiking and reading and debating each other on science, literature and arts. They did not want to live a life where all of these things were not possible. The idea of nursing homes and palliative care was not something they wished to consider. They would die with the sharp minds and good humour they had cherished their whole lives.
The concept of assisted suicide has been floating around in media for some time now, namely thanks to euthanasia advocate Philip Nitschke who has courted controversy over his push to make the practice legal. Peter joined Nitschke's organisation Exit International, which teaches people peaceful methods to end their own lives, and was a strong advocate for the right choose how and when to pass on.
Ad. Article continues below.
On 21 October, a week before Peter and Pat passed, their daughters arrived at the family home to spend time with their parents before they had to say goodbye forever. Their three girls are similar to their parents. Two have PhDs and one is a concert pianist in Germany. They are rational, just like their parents, and understand their desire to go out on their own terms. Anny asked if they could wait until after Christmas, just to have one more family celebration together, but they would not. The date had been set and they would make their final exit the day after Pat's 87th birthday.
On their last night together the family prepared a simple dinner of cheeses, avocado and salmon. They enjoyed a bottle of wine and talked and laughed just like they had every other night they spent together in their cozy home. The family had lived there since the 1960s – Peter designed it himself – and they had all spent countless days working in the yard and filling the rooms with precious ornaments and mementoes from their travels. They woke early the next day and sat in the garden enjoying the morning rays together one more time. "They were more cheerful than I had seen them since I arrived," Anny said. Both Peter and Pat were relaxed; they were at peace and they were ready to go.
Judy, Anny and Kate left the house around midday. There were no tears and no fuss. Their parents had a plan and they respected them enough to bid them farewell with love and kindness. Pat and Peter went to their bedroom where Pat lay down on the bed one last time. She did not want to die alone, so Peter waited with her while she took a lethal drug and slipped quietly away. Peter went out to the shed where his equipment was set up and sat down in his chair. When the girls returned to the house a few hours later they found him there, slumped in his seat and peacefully at rest.
Ad. Article continues below.
Speaking about her parents' decision to take their own lives, the couples' youngest daughter Kate said she believes, like her parents, that people should be afforded the right to suicide if they are of sound mind.
"It shouldn't be so difficult for rational people to make this decision," Kate said. "Obviously, care has to be taken but assisted suicide should not be illegal."
Peter and Pat were careful to draw up legal documents explaining it was their choice to die and that their daughters had nothing to do with their deaths. Without these precautions the three girls could have been implicated in their parents death. This was their biggest concern as assisted suicide is illegal in Australia, any evidence linking the girls to their parents' deaths would have been cause for the police to step in.
Debate about whether or not assisted suicide should be legal is still raging. Some argue everyone should have the right to choose when they want to die, while others say it is too difficult to determine if the person seeking to end their life is mentally stable.
Whatever the outcome, Peter and Pat are finally at peace and lived life on their own terms until their last breath.
What do you think about Peter and Pat's story? Would you consider doing this?