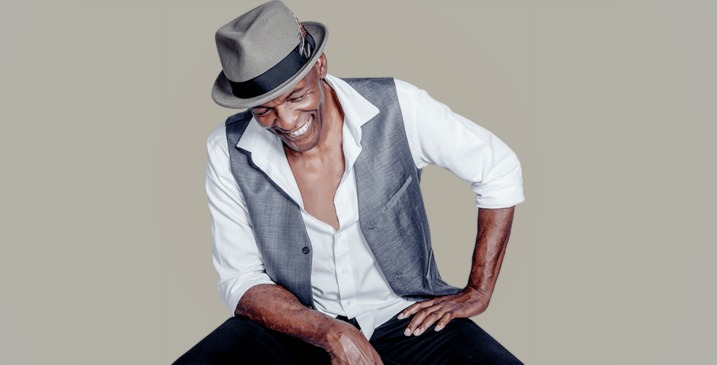 Three years after stealing Australia's heart on The Voice, 70-year-old Steve Clisby is back with a moving new song and a message for older people everywhere.
"The time to start living your dream is past age sixty", Steve said in an exclusive interview. "Once you get past a certain age you can tap into those things that you were maybe once distracted from".
Steve says that raising a family and working for decades often means people forget about their dreams. "Now is the time to do what you're passionate about", he shared with Starts At Sixty readers.
Despite rubbing shoulders with the likes of Jimi Hendrix and Santana throughout almost 40 years in entertainment, it wasn't until age 67 that Steve Clisby became a household name.
He said sharing his true age with viewers of The Voice was a scary experience. "Talking about my age took me out of my comfort zone", says Steve.
"I struggled with the idea of letting that cat of the bag. Nobody on The Voice knew how old I was before that. For me, it was about taking a chance".
Steve says that age doesn't stop him from having new experiences. "I don't think about myself in chronological terms", he said. "It's more about how you feel".
"The inevitability of aches, pains, chronic things is part of the ageing process", Steve says. "But you can minimise that by staying active".
"When you reach these milestone age limits, you can feel your mortality", Steve says. However he uses this as motivation rather than something to fear.
Now Steve has put his on stamp on the Peter Allen classic, I Still Call Australia Home, released in celebration of Australia Day.
The accomplished singer, musician and entertainer chose this song in particular as a tribute to his adopted country, after becoming an Australian citizen in 2013.
"I'm singing the song for everyone here in Australia, I truly mean that from the bottom of my heart", Steve said.
"I love the diversity in this country and what the country wants to live up too. I wanted this beautiful song to represent everybody here".
He hopes the song will resonate with older Australians too. "Sometimes there's a barrier for age, especially when it comes to older performers getting onto the charts or radio".
Steve wants to keep pushing those barriers, challenging himself to learn new things and gain different experiences. "I want to learn French and Spanish", he said. "I want to improve my computer skills".
"There's so much stuff in the world to feed your brain now, and having the time to do it over sixty is just magical. I'm hoping I can inspire other people to take that time for them", Steve says.
I Still Call Australia Home by Steve Clisby is available to download via iTunes and Google Play, visit www.steveclisby.com
Do you have a dream you're waiting to achieve? Why not start now? Does Steve's personal story resonate with you?
Comments