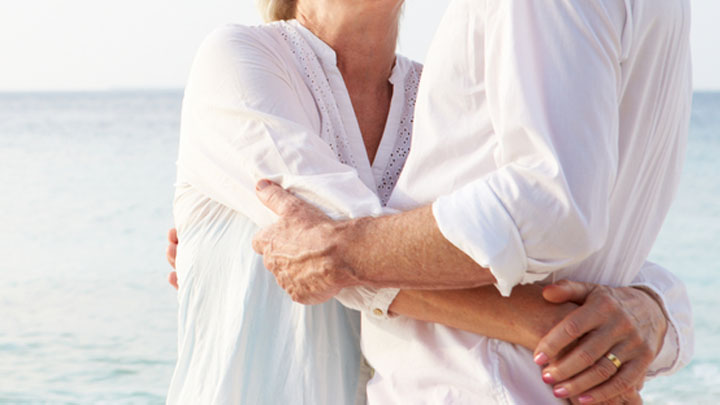 I know this might sound silly but I wish my husband would gain weight again.
When we met, Phil was 90kg, but didn't look overweight – in fact he had a nicely filled-out look that I enjoyed very much. Fast forward 40 years and my husband has become a shell of his former self – literally! He now weighs 68kg and is lean and fit.
While I love the muscles, I can't help but want the man I married back. Instead of cuddling up on the couch, my man hardly wants to sit down. He is constantly on the go, something I think will ultimately do more harm than a few extra kilos ever did! but mostly, I miss his old carefree personality. Now all he cares about is not looking like an old man, and obsesses over food and weight loss. I am not the thinnest of women, and his constant nagging at me to do more exercise makes me feel very self conscious.
So that's kind of why I wish he went back to being a bit chubbier – he wouldn't judge me for being back in the past quite as much. We still love each other so much, but when your husband gets more compliments on his weight loss than you do, you have to wonder whether you really like the person he's become.
We used to enjoy a few wines, and go out for dinner, and lie on the beach for our holidays but now he's ditched the wines for energy drinks, dinners for work outs and beach holidays for hikes. I feel like I can't keep up and he'll run so fast I won't be able to catch him.
My kids say I'm just insecure because he's fit and I want to look better but it's more than that: being a little more round made him more… I don't know, human? Accessible? I find it hard to pinpoint the words. But I wonder if other women, or even men, feel the same. That they wish their partner had stayed as they were?
Tell me your thoughts…
Comments