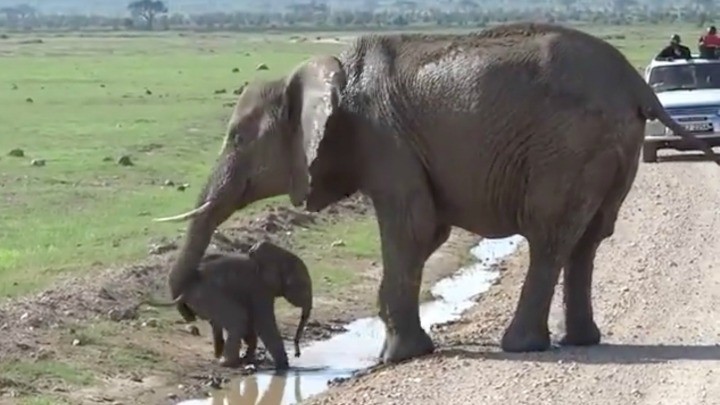 This video of an adorable baby elephant that is too scared to cross a tiny stream is doing the rounds on the internet at the moment and is total cuteness overload!
Those of us that have been lucky enough to see elephants in real life know how majestic these animals are. There is something about their size and intelligence that makes us feel incredibly inferior.
But, this little elephant is still finding his way and it is so adorable. As a parade of elephants walk past a tourist group an onlooker films the nerves little baby, too scared to cross the small stream.
The full video shows countless large elephants walk across the tiny stream of water in one easy stride but baby elephant just can't do it. The bigger elephants and mum try to show the little tyke how it is done but the stubborn youngster doesn't buy it.
You can see mumma elephant getting frustrated and eventually she reaches out her trunk trying to drag her little one across, but he fights back.
Watch the last (cutest) snippet of the video here:
Have you been on safari or seen a baby elephant?
Comments