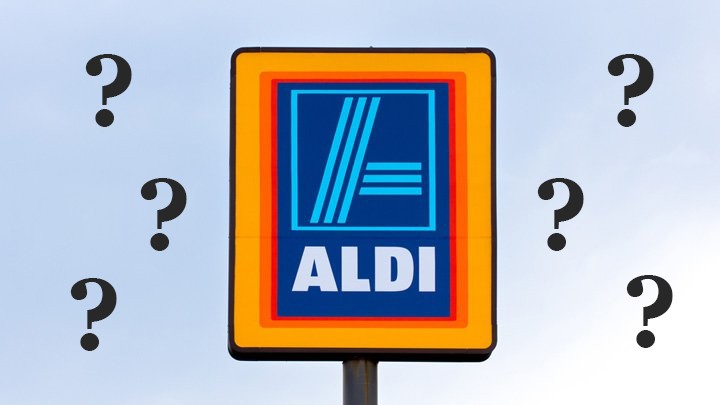 For the increasing number of Aldi shoppers around Australia, it's a source of genuine entertainment twice a week: what strange thing will Aldi advertise next?
Their "special buys" are unpredictable to say the least. From the practical (bicycles, TVs, furniture) to the niche (violins, trumpets, boxing gloves) to the just plain weird (traffic cones, marine safety kits).
But how did this start? But what's in it for them?
According to The Sydney Morning Herald, this weirdness dates all the way back to the 1940s. With the German populations extremely poor after World War II, Aldi's founders created an outlet for cheap food. In the process, they used their grocery store space to offload random excess furniture and household goods – and over time, they found that shoppers were coming more and more just for these seemingly-random bargains.
Retail Analyst Brian Walker told SMH that Aldi values these as a "social talking point" – a way to get us mentioning the supermarket naturally in conversation, beyond the reach of normal advertising.
Who among us hasn't spoken with friends about a strange item on special this week, or bragged about a bargain? It breaks the tedium of shopping for us, and in turn, we wind up advertising them through word of mouth.
"They've really picked up on some strong elements in the consumer psyche," said Mr Walker, "and one is to challenge the boundaries of what we expect supermarkets to be and do."
Mr Walker said that this free marketing would be just as valuable to Aldi as any actual profits from the products themselves.
But where do they come from, and how are they chosen?
Mr Walker said that many of these "special buys" – true to their origins more than 60 years ago – were unwanted stock that somebody in the world had to get rid of.
"They've got specialist buyers and they'll go to auctions houses, clearance houses, they'll see end-of-season sales, liquidation sales – they'll have feeder buyers through all sorts of markets," he said.
Given that we're talking about it right now, we're inclined to believe Aldi's strategy is very successful indeed!
Are you an Aldi shopper? What's the strangest thing you've seen on sale? And has the "special buys" spell worked its magic on you?
Comments