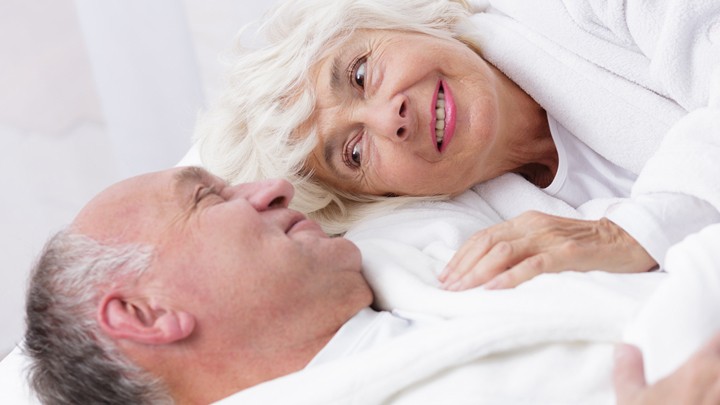 Sexuality has been a focus of research for over a hundred years, but one of the first studies examining sexuality using an exclusively older population was done in 1960. Today, evidence supporting some of their results is still being found, and the message is clear: sexual expression is not only possible for older adults, it's an important part of well-being.
Despite clear evidence that adults continue to desire and pursue sexual expression well into later life and that it is an important part of well-being at any age, both society in general and health professionals have maintained the myth of the asexual older person. These ageist attitudes can have impacts for older adults not only in their personal lives, but also in relation to their health needs. There is a resounding call in the research for health practitioners to be accepting of and to incorporate later-life sexuality into the regular health care of older adults, yet little has been done so far.
So how can you debunk the myth about asexual older people?
The myth of the asexual older adult is widespread in our society, where a premium is placed on youth, despite our knowledge that sexuality is important to well-being. But research is moving in the right direction, and it's gaining momentum. The Older Adult Sexuality and Intimacy Study (or "The OASIS") is a series of three projects that will feed into the development of a much needed definition for later-life sexuality and a measurement scale that will be designed with a positive focus on the sexuality of adults aged 50 and above. This is important, because right now there is currently nothing that looks at the sexuality of older adults who enjoy a healthy sex life, and this can lead to issues with how health practitioners and society think and feel about later-life sexuality.
What's important about the OASIS?
The OASIS is different because it will focus on what adults aged 50 and above have to say about sexuality and what's important to them. It's important because very little research looks at later-life sexuality from a positive perspective, and it's needed because sexuality is an important part of well-being, regardless of age. The OASIS also gives older people a chance to have their voices heard in relation to sexuality and intimacy in a world that is most often focused on the sexuality of the young, and on reproduction and fertility. 
If you are interested in participating in the OASIS, you can register online at iha.acu.edu.au/hdr-study/student-projects or you can have a printed version of the survey mailed to you by calling (03) 9230 8103 to register.
Comments