Who says middle-aged blokes can't get their groove on?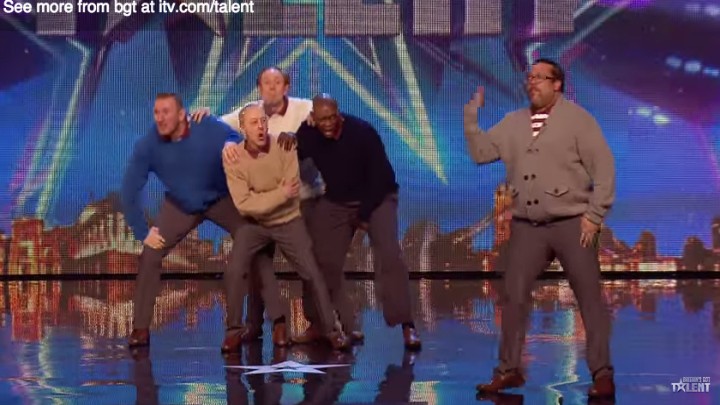 They may be wearing cardies and slacks, but these guys can move! Appearing on Britain's Got Talent, this group of dancing dags manage to take the judges completely by surprise when they bust into a tight hip hop routine, even getting down to the floor in the splits (watch for the close call). Judge Amanda Holden asks Old Guys Grooving, "Do you think this is something that the Queen or the Royal Family is going to like?"
Ad. Article continues below.
"Yeah, we think they're going to love what we're doing," says the man in a blue jumper.
Take a look at the awesome video below and tell us, have you got any secret moves?