Which Beatles song describes your life?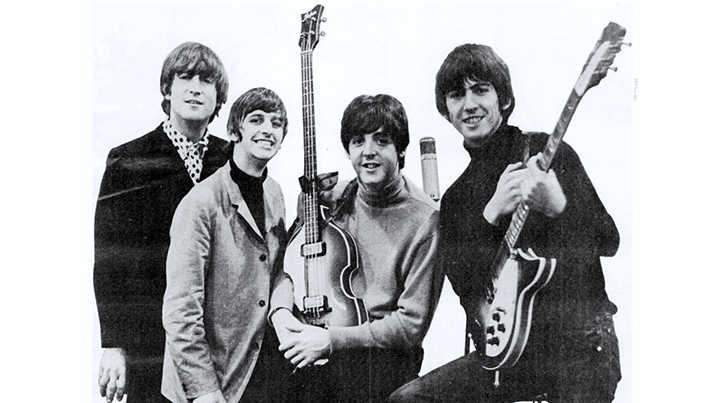 It is a fun thing to stop and think about… Which Beatles song acts as the best descriptor for your life? As I write this I am thinking about the wonderful and representational lyrics the Beatles brought to life. Their best songs are more important to some than the Bible, and their wisdom stays with us in so many ways. Think of the words… "Can't buy me love" or "Let it be", "The long and winding road". All these seem so significant! But today we want you to take the poll and make some fun with us… tell us which song really describes your life!
Songs that hit most people's tops include, and you can add your own choices to the poll if we haven't listed them below:
Yesterday – "Yesterday, all my troubles seemed so far away / Now it looks as though they're here to stay / Oh, I believe in yesterday"
Let it Be – "And when the brokenhearted people / Living in the world agree / There will be an answer, let it be"
Blackbird – "Blackbird singing in the dead of night / Take these broken wings and learn to fly / All your life /
You were only waiting for this moment to arise"
Ad. Article continues below.
Hey Jude – "And any time you feel the pain, hey Jude, refrain / Don't carry the world upon your shoulders / For well, you know that it's a fool who plays it cool / By making his world a little colder"
All you need is love – "There's nothing you can do that can't be done / Nothing you can sing that can't be sung / Nothing you can say, but you can learn how to play the game / It's easy / All you need is love"
The long and winding road – "The long and winding road that leads to your door/ will never disappear/ I've seen that road before"
The end – "And in the end, the love you take is equal to the love you make"
Ticket to ride – "I think I'm gonna be sad / I think it's today yeah! / The girl that's driving me mad is going away"
Ad. Article continues below.
In my life – "Though I know I'll never lose affection / For people and things that went before / I know I'll often stop and think about them / In my life I love you more"
Nowhere man – "Doesn't have a point of view / Knows not where he's going to / Isn't he a bit like you and me?"
Hard Day's Night – "When I'm home everything seems to be right / When I'm home feeling you holding me tight, tight, yeah"
We can work it out – "Try to see it my way / do i have to keep on talking til I can't go on… We can work it out"
Can't buy me love – "Say you don't need no diamond ring and I'll be satisfied / Tell me that you want the kind of thing that money just can't buy / I don't care too much for money, money can't buy me love"
Ad. Article continues below.
Everyone has one Beatles song that shoots straight to mind which they stop and think. Is it because the words of their songs are so metaphorically representative of who you are? Does it act as a fun or even real representation of your life?
Which one is yours… We've got a poll going and we want you to add to it if your song isn't there. And be sure to tell us in the comments why! We want your stories!
[polldaddy poll=9017644]