Where to meet other over 60s without signing up online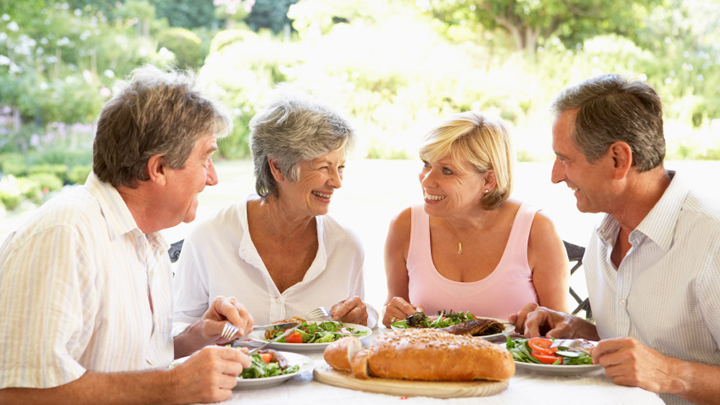 Are you tired of signing up online to meet new people only to be disappointed with the results? Then on top of the disappointment, you receive heaps of junk email from the site? You're not the only one who feels this way but luckily there are plenty of other ways to meet new, likeminded people in your 60s. No sign up, emails or profile is necessary. You will need to turn off your computer and get off your couch but we bet you'll have a good time with these suggestions.
Let us know how you go! 
Explore a different area or cafe
Ad. Article continues below.
Go for dinner or even a coffee with a friends on a week day. Try a new spot to change up your routine. By trying a new spot, you will be exposed to new people and possibly have the chance to chat with them. And if not, you still got to try a new place and catch up with your friend.
Try a new activity
Splurge and buy a Groupon/coupon for an activity you've been wanting to try – kayaking, knitting, camping or gardening? Again, by trying new activities you will be able to meet some new people and also try a new activity. Why not go to your local community garden and help out?
Local farmers market
Go for a stroll around your local weekend farmers market. Even if you aren't necessarily interested in buying anything, you may bump someone you're interested in talking to. It can be a fun place to sit and people watch too. You never know who you'll see!
Ad. Article continues below.
Learn something new
Go back to uni? Well, not quite! Join a new class or start a new hobby. Aim for a short class – weekly classes for the month – that will be easy enough that you will be able to have fun, learn a bit and get to know your fellow students. For instance, sign up for cooking classes or a computer skills course.
At the gym or community centre
You are getting older but you should still be keeping active. Try taking a new exercise class or look for other activities hosted by the gym. It will force you to get active and meet new people.
Volunteer for a local charity or fun-run
Ad. Article continues below.
As you already know it's so important to give back to your community and there are so many charities who need your help, plus it feels good. Sign up with a friend or even alone to volunteer for a different charity this year. Your commitment and involvement can be as much as you like. You will meet like minded people on the committee and other volunteer helpers. Plus, on the day of the event, the energy and environment will be buzzing with lots of new people, which will provide you with the perfect opportunity to meet some new friends.
Revive an old friendship
It's amazing how many people we have met, become close with and then completely lost touch with. Decide if one or two old friendships might be worth starting up again. Not all friendships end on negative terms; there are so many circumstances that can cause friends to drift apart but there's no reason why, with a little effort, you can't develop the friendship again. So, give it a go – reconnect with an old mate.
Tell us, will you try any of these?  Do you find it difficult to meet new people?