Where has all the good conversation gone?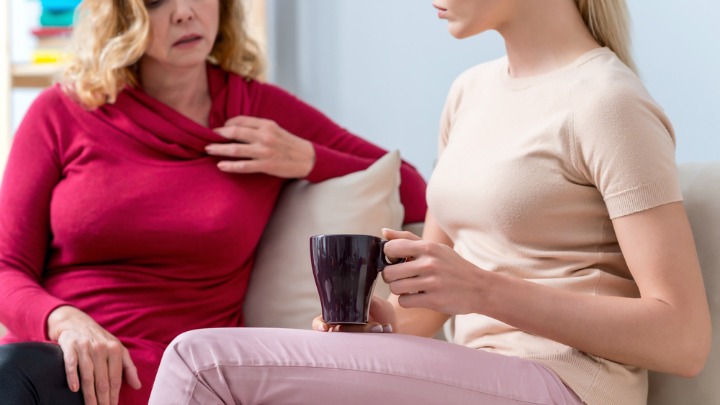 Having coffee in a cafe recently I happened to overhear a conversation between a group of women at the table nearby… Okay, maybe I was eavesdropping.
In their early- to mid-60s they were discussing the men in their lives — the ones they were dating and the ones they were married to — and I could not help but be intrigued. For whatever reason I seemed to be taken aback with their frankness on the subject, but when I stopped to think about it when you get to your 60s you have just about come full circle in terms of the topics up for discussion. Husbands and wives might have passed away, or have left us in search of a different life, and we are left to find another companion. Then we talk about it with our friends in the coffee shop, while a stranger sitting at the table nearby might be keenly listening in.
I digress…
It had only been a few weeks prior to this conversation that I was exposed to another such discussion with some work colleagues at the office. The discussion centred around the weekend that two of the group had just enjoyed — one had gone out on the jetski with their husband and children. The other enjoyed some Moet with her partner for their anniversary, as they watched some fireworks from a nearby celebration on the deck of their very big home in their very affluent suburb. The nonsense that was coming out of their mouths was unbelievable! They didn't stop for a breath as they discussed their cars, fitness regimes, sex lives and most of all, the money they had. It was appalling and it made me wonder — is this really all we can contribute to society? Have we lost our personalities?
Ad. Article continues below.
Late last year I'd been involved in a discussion with some friends and their children about the United States election and who they hoped would win, and why. It was quite interesting. As members of the over-60s club should we not be engaged in conversations about politics, religion and the hard-hitting issues, saving the talk about dating and our 'wild weekends' for the younger generation? Personally, I like to have conversations on a wide range of issues, but avoid talking about politics or religion or even money in open forums because I feel some lack the maturity to accept the opinions of others and it eventually descends into chaos., personally, prefer to talk about a range of topics, but never about money, dating or politics. Sometimes I wonder if anyone my age wants to talk about interesting, thought-provoking things like science, spirituality and expanding one's mind…! Are there people out there like me?
When people ask who their ideal dinner date would be, they usually say Dame Helen Mirren or Dame Judi Dench, maybe Oprah or the Queen. But I would just love to have a rousing conversation with someone in their 60s who has travelled the world and has had profoundly beautiful and amazing things happen to them. Someone who speaks richly and can teach me things. Don't get me wrong, gossiping can be fun from time-to-time, but I crave meaningful conversations in my 60s — does anyone else?
What do you talk about with your friends? Do you agree with this writer? Do you have meaningful conversations or do you speak about surface-level things? Share your thoughts with us.