Where do we find purpose in our lives?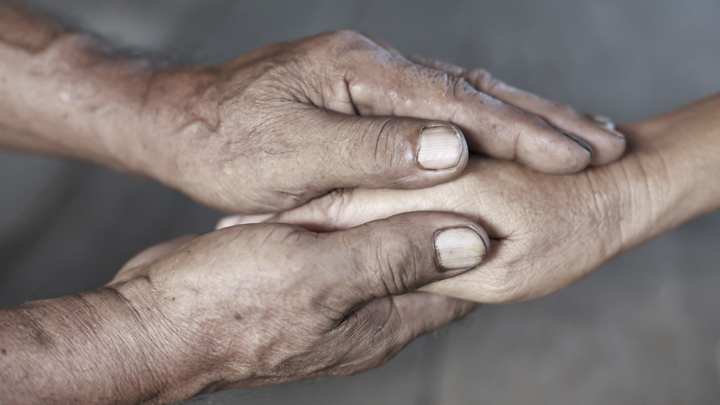 Over the last few weeks, I've been thinking a lot about purpose in our lives – why do we need it? Where does it come from? How do we create it for ourselves? A family member retired and for one of the first times in life, he was without a true purpose. He didn't have to wake up every day to go to work, he didn't have to schedule in meetings, and he didn't have to meet deadlines. When we were discussing what his plans for the future were, he said something that surprised me but also made me smile. He told us that after so many years of doing something because he "had" to – he had to bring in an income, he had to make ends meet, he was going to do something because he truly wanted to. And what he has chosen to do is give his time to volunteer.
After battling cancer himself, losing his wife to cancer and having countless friends fight against it too; he decided that he would volunteer his time and expertise to organisations working against cancer.
Volunteering is one of the most enriching things we can do. It gives us a sense of purpose that is greater than just going to work to make ends meet, it tells us that we are making a difference. And so many people believe that the difference you make in the world is your biggest legacy.
There are so many ways people are out there making a difference. Not so long ago I was reading about a researcher for the Cancer Council, Professor Jennifer Martin. She and her team are working to develop a safe and cost effective drug that can be used to treat brain cancer. They worked on an existing drug that has been used to treat conditions like depression and epilepsy and found that it sensitizes the brain cancer cells to radiation. There is an imaging specialist, Dr Stephen Rose who has also combined this drug with innovative imaging technology. He has created a way to enable visualization of the drug in the brain tumor so you can track whether or not it is reaching the tumor site effectively. For patients undergoing radiation therapy for brain cancer, the drug would make the treatment far more effective and safe.
Ad. Article continues below.
These are two people who have worked day in and day out to create their own purposes by making a difference. But you don't need to be a doctor, a researcher or a professor to make it happen.
The smallest things make a difference to other people's lives. Donating money that will contribute to research, assistance, funding and care both during and post illness and disability can make a difference to someone's life.
Spending just a few hours each week helping the less fortunate be it in a hospital, at a school, at a club, at a kitchen or anywhere else can make a difference to someone else's life. Then doing something simple like giving a smile, giving a compliment or just sharing a helping hand can make the biggest difference to someone's day.
There is no right or wrong way to make a difference, the only thing that matters is that we do make a difference. Especially as we get older and we leave our ties with work, finding those things that give us purpose are increasingly important.
Making a difference can be so easy; you just have to start somewhere.
Ad. Article continues below.
How do you make a difference in the world? Do you volunteer? Do you donate? Share your stories in the comments below…
This article is sponsored by Cancer Council Queensland. This Christmas, they are seeking donations that can help to support their vital research and support programs. To donate or to find out more, please click here. If cancer is affecting you or a loved one at this time, we are sorry. Please phone Cancer Council 13 11 20 for information and support.
For more detailed information about where your dollars go, please view our annual report by clicking here.